Starbucks, State Sports, and Sea Monsters
Slate's most compelling maps of 2013.
"Bob Dylan's World"
Every place Bob Dylan ever sang about, from Oxford Town to Mozambique.
"The 7,000 Streams That Become the Mississippi River"
The map, generated with an online tool released by the Department of the Interior, highlights thousands of streams that drain into the Mississippi River and serves as a disturbing reminder that the Mississippi River is like a nationwide public pool.
"Can You Solve Slate's Gerrymandering Jigsaw Puzzle?"
Slate's Gerrymander Jigsaw Puzzle challenges you to put the pieces of heavily gerrymandered states—such as Florida, Pennsylvania, and Maryland—back together again. It's harder than it probably should be.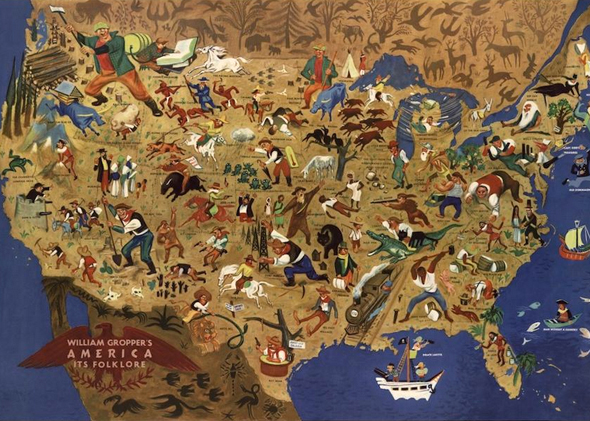 "This Amazing Map Shows Every Person in America"
A researcher at the University of Virginia used 2010 census data to plot each person as a dot and color each according to race, forming a detailed racial geography of the country that shows that de facto segregation continues.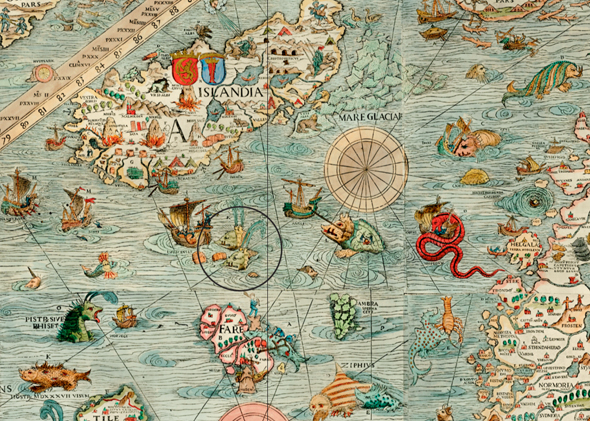 "The United Sports of America"
In the map that launched a thousand bar-room arguments, Josh Levin definitively declared every state's official sport. To start, let's assume hot-air ballooning and skateboarding are sports.