The Xbox One Isn't That Expensive
The initial costs of the major video game consoles, adjusted for inflation.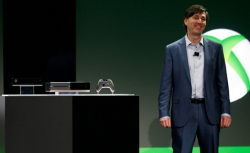 The Xbox One will retail at $499, Microsoft announced at the E3 Conference on Monday. The price may seem steep, but it's not that far out of the ordinary. Adjusted for inflation, the PlayStation 3, the Sega Saturn, and the Atari 2600 were all more expensive than the Xbox One. Meanwhile, the PlayStation 4, which retails at $399, is the cheapest PlayStation yet in adjusted dollars. How much you spend on games is up to you.