What Climate Change Will Do to Your City
By 2300, these iconic cities could be underwater.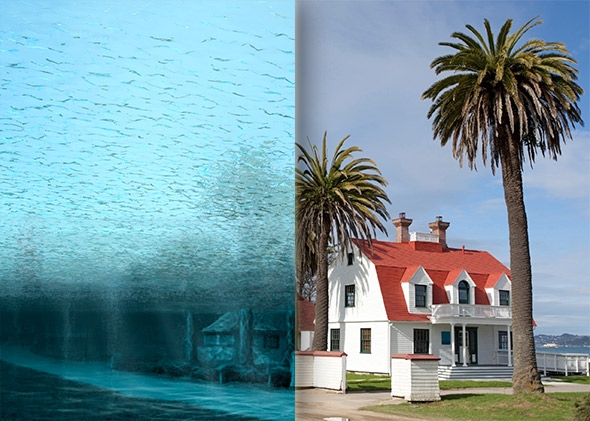 Last week, researchers announced that six major glaciers in West Antarctica have "passed the point of no return" and have begun "early-stage collapse." It's the kind of news we've come to expect from climate change, but the stark language and eye-popping implications made the news feel a little bit different.
To me, "collapse" and "point of no return" conjures up the mental image of humanity riding a freight train off a cliff. While those words are surely frightening, in this case the good news (if you can call it that) is that full-on collapse and the resulting 10 to 13 feet of sea level rise from an Antarctica with less ice will be a relatively slow process, at least on the scale that you or I could perceive in our lifetimes. Still, the realization that this change is now inevitable came as a shock to many of us.
As Slate's Phil Plait wrote in his excellent summary of the science behind why this is happening, the melting is "yet another piece in a long, long chain of evidence showing that the planet is warming and the effects of this change are vast and far-reaching." But that doesn't mean we should give up hope: just because the catastrophic sea level rise train has left the station doesn't mean it's too late to make a big dent in warding off other consequences of climate change.
In an attempt to help comprehend the changes we're imparting on our planet, last year Climate Central collaborated with graphic artist Nikolay Lamm to produce a stunning series of sea level rise visualizations that are essentially photos from the future.
One of Lamm's scenarios—12 feet of sea level rise—is now squarely in the middle of projections, given last week's news on Antarctica. To visualize what this change might bring to some iconic U.S. places, Lamm did a series of before-and-after photo illustrations. He explains his process here.
The result is striking. America, this is what you might look like circa the year 2300.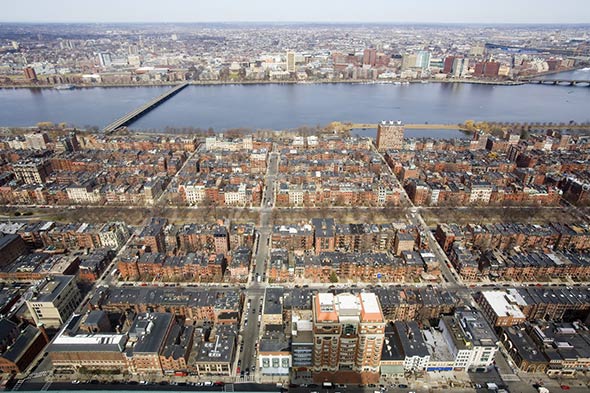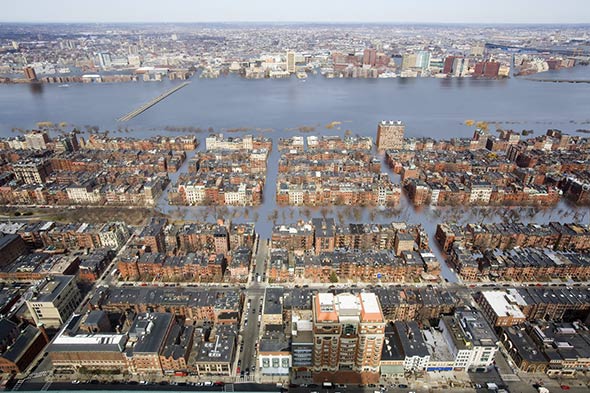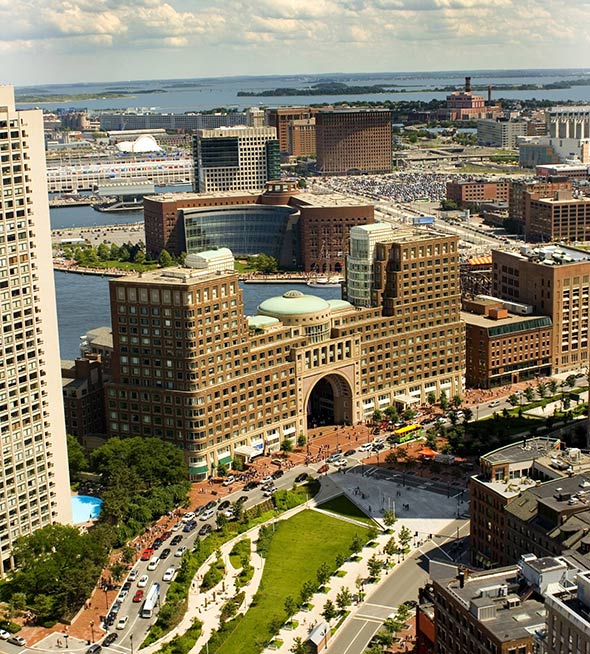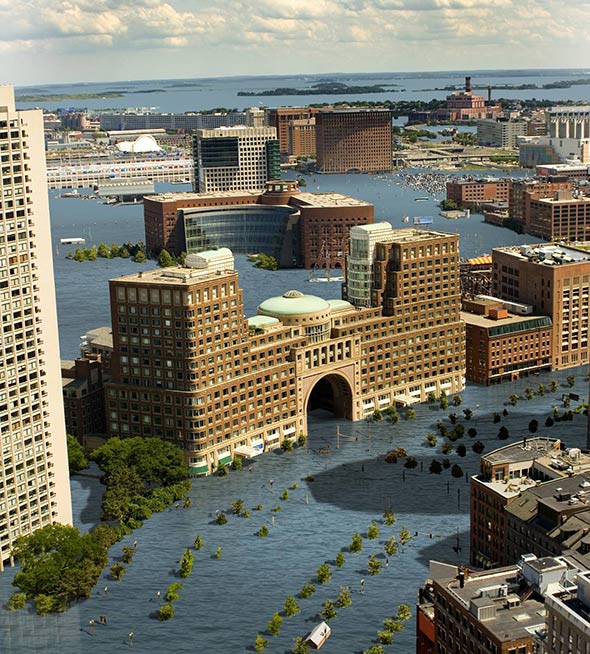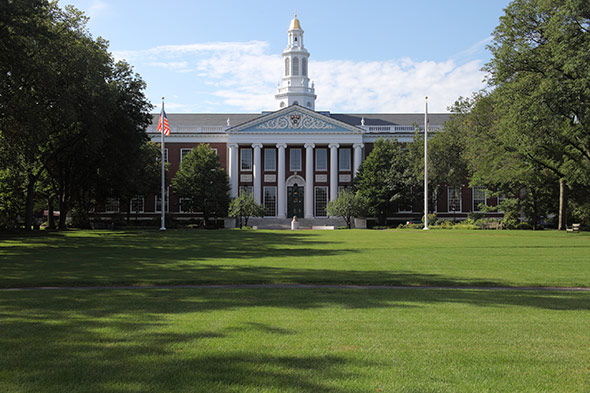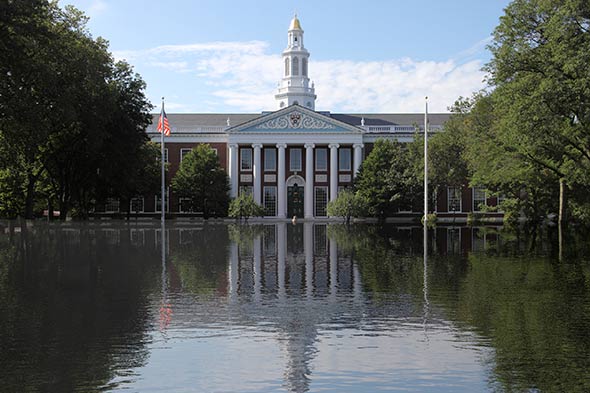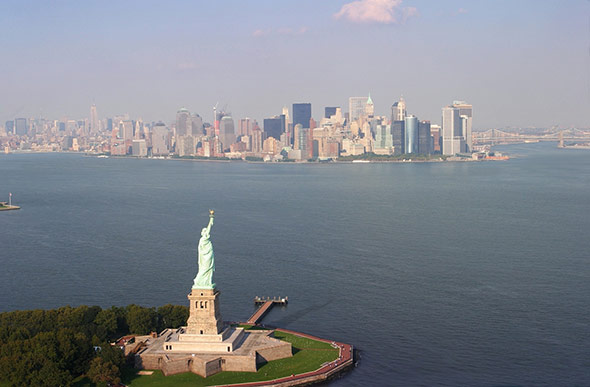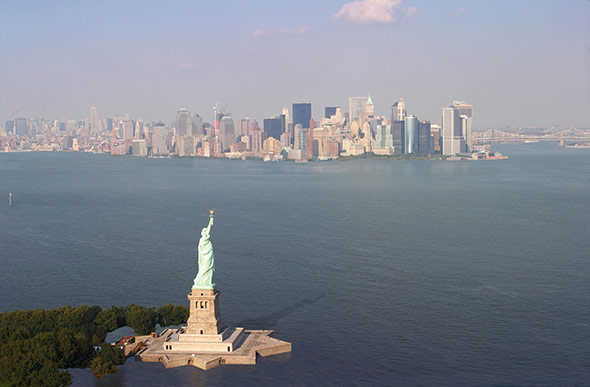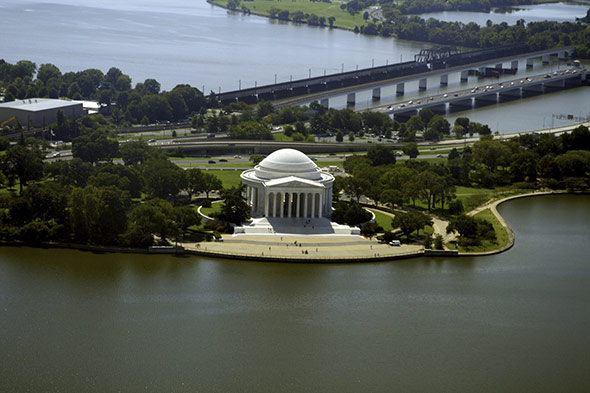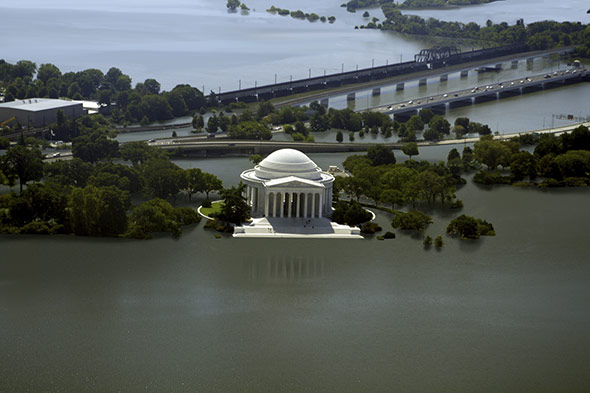 Washington, D.C., Jefferson Memorial
Washington, D.C., Washington Monument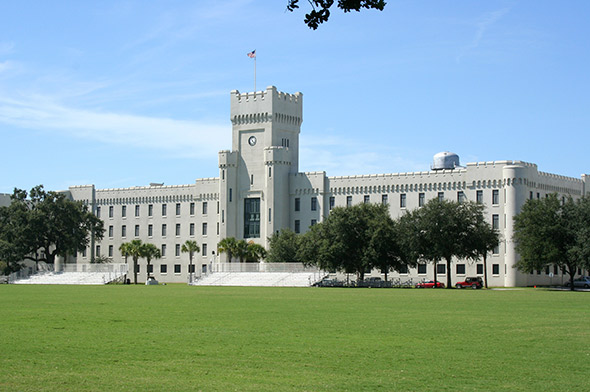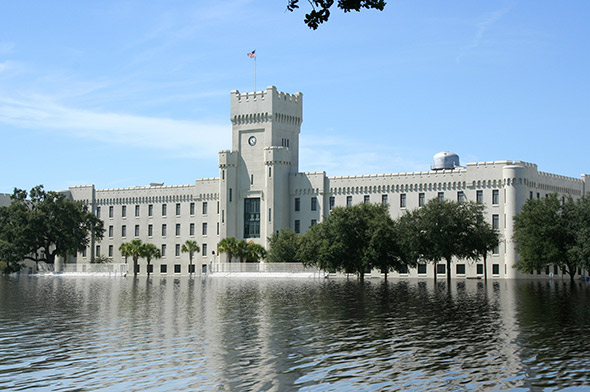 Charleston, S.C., The Citadel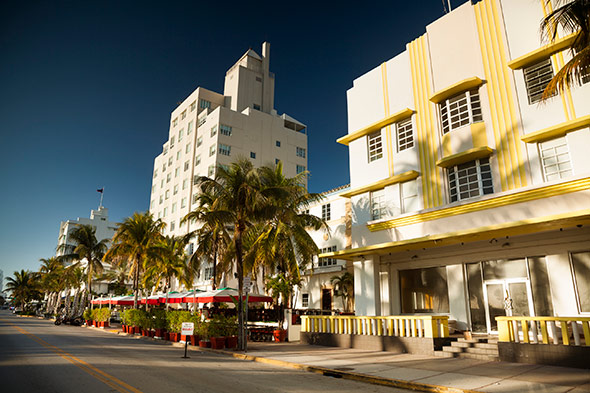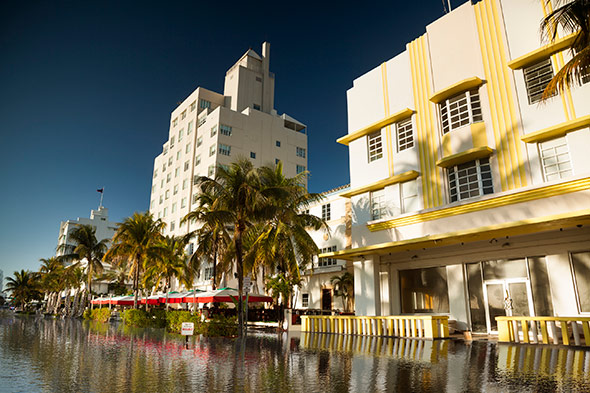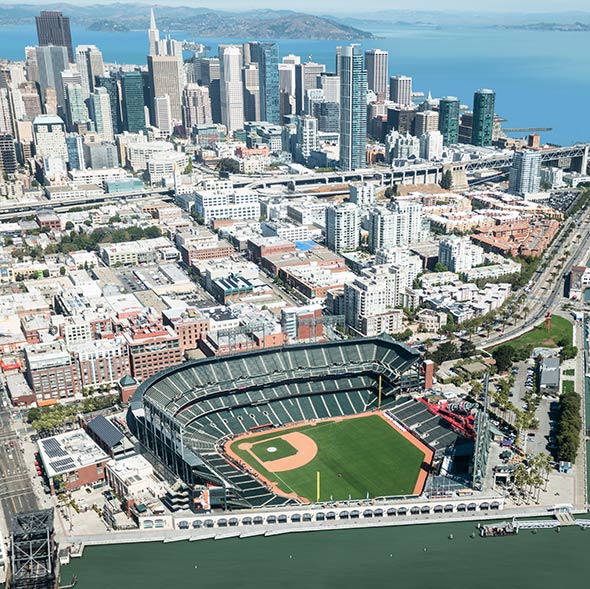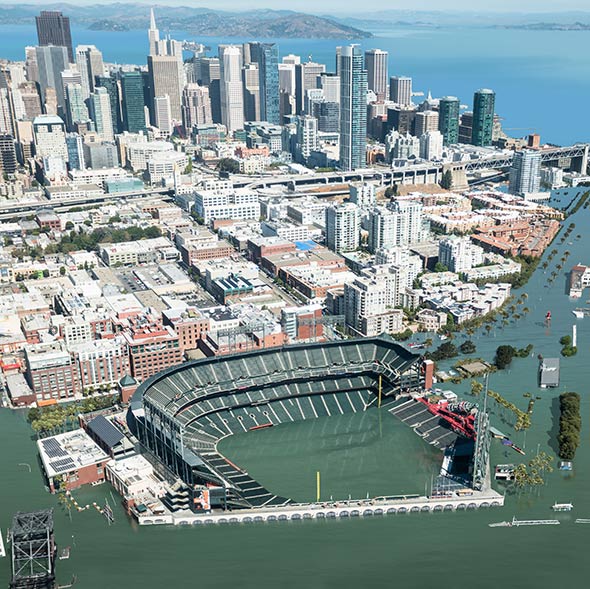 San Francisco, Crissy Field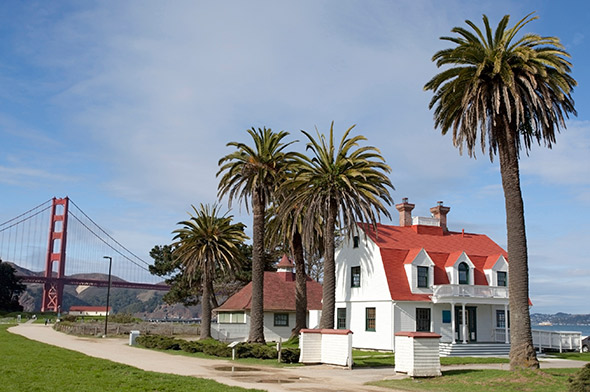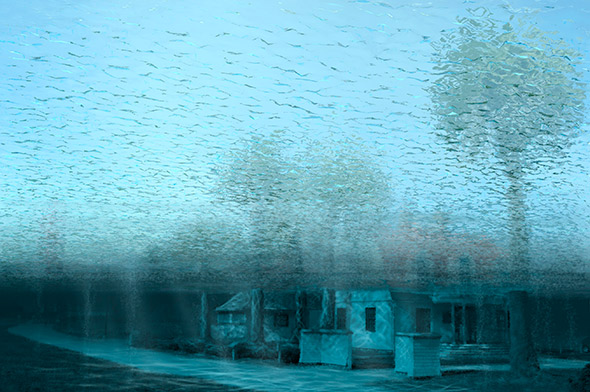 San Francisco, Crissy Field, at ground level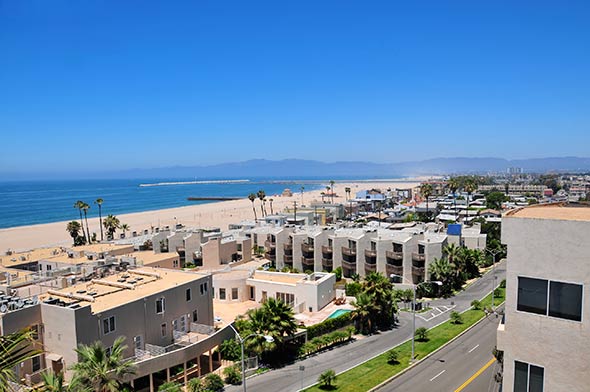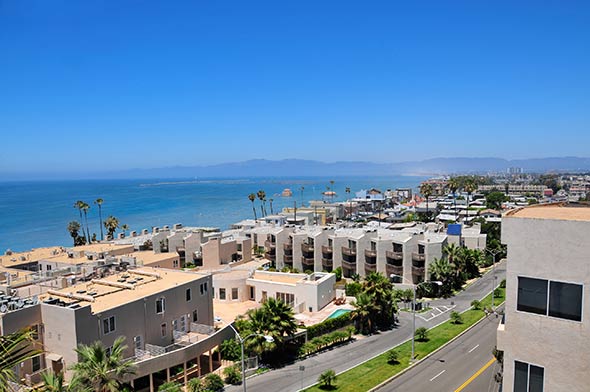 Los Angeles, Venice Beach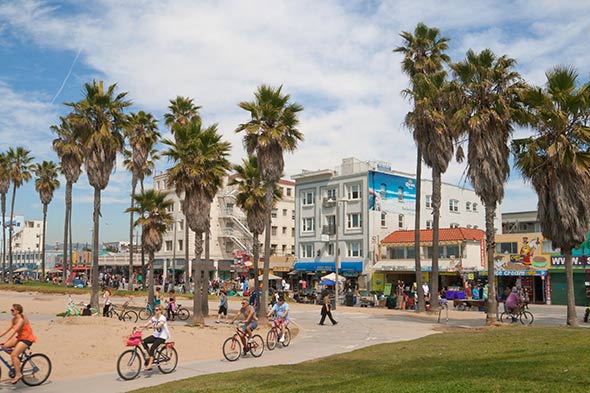 Los Angeles, Venice Beach boardwalk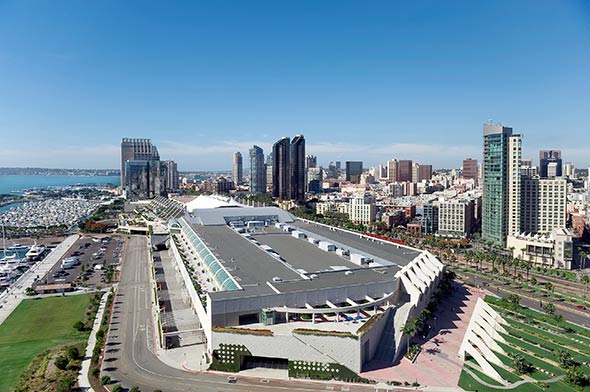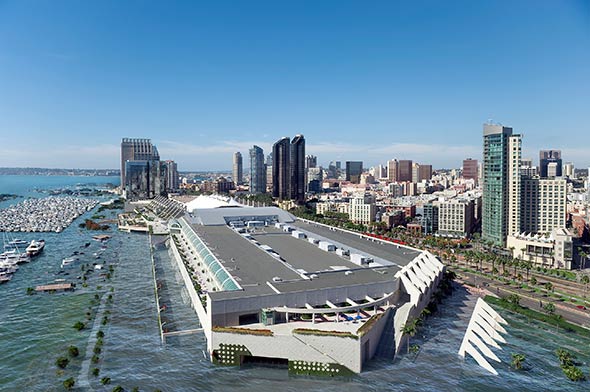 San Diego, Convention Center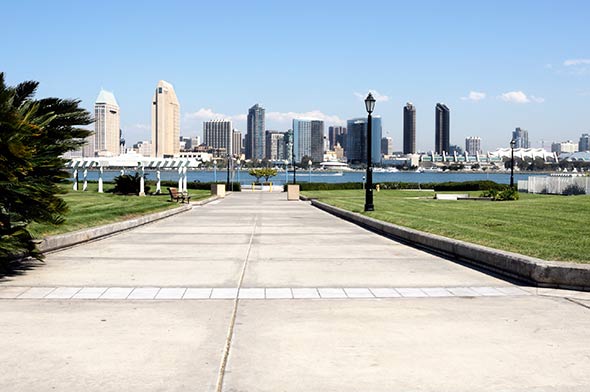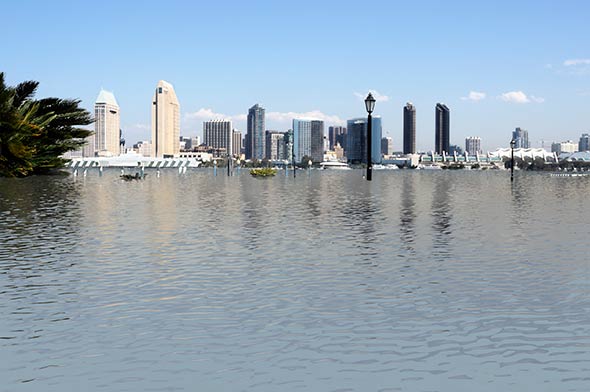 San Diego, Coronado Island
Your city didn't make the list? You can explore future sea level rise block-by-block for these and other locations with Climate Central's Surging Seas interactive, using the same data the above illustrations were based on.