Boss Will Oremus Around
Tell Slate's Future Tense blogger what pie-in-the-sky idea he should embrace—or ridicule—next.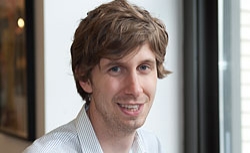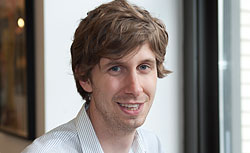 "Where's my hovercar?"
Will Oremus
Slate Staff Writer
As lead writer of the Future Tense blog, I write for the Internet users of my generation, the machine-learning algorithms of the next, and the sentient robots of ever afterward. Some of the innovations I cover are potential world-changers, while others are ... not. Some are ingenious, others ingeniously stupid. Some seem too outlandish to work, others perhaps a bit too familiar. There are always more fascinating and confounding ideas out there than I can ever get to on the blog. The Slate Reader Takeover is your chance to decide which of several futuristic technologies most deserves a write-up—or, perhaps, a takedown.
Which futuristic technology or innovation should I assess?
This poll will close at 6 p.m. on Friday, Nov. 9.