War Is a Long, Messy Hell
And it's more important than ever that we try to prevent it in the first place.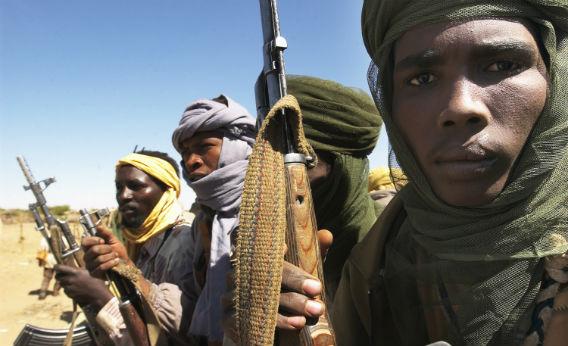 In this series, Bjorn Lomborg explores the smartest investments to respond to global challenges—and readers get to have their say. See the earlier articles here. And read Bjorn's responses to readers and find out which investments are currently at the top of Slate readers' priority list. Be sure to vote in the poll at the bottom of each article.
Without peace and stability, there are impediments to solving every other challenge that we have looked at in the Copenhagen Consensus 2012 series. Armed conflict is a major global problem that disproportionately affects the world's poorest. Not a single low-income country afflicted by violence has achieved even one of the eight Millennium Development goals.
In each year of the 1980s and 1990s there were between 30 and 40 major armed conflicts in progress, though over the past decade, major armed conflicts have declined. In 2007, there were 14 major armed conflicts in 13 locations around the world, nearly all of which were civil wars. There was a wide variation in the intensity of these conflicts, from "low intensity" battles between guerrillas and governments, to conflicts between relatively large and well-equipped armies.
There are now more states than ever and also more disputes, but still relatively few of these lead to war. Though there are now fewer fights, they last longer than they once did. The types of conflicts range from the ideological struggles that we see in Mozambique, Eritrea, or Nicaragua, to the more fragmented decentralized conflicts such as those of Somalia and Rwanda. Many are a mixture of both.
The nature of war has changed with a decreasing role for formal armies, lack of battlefield engagement, and increased involvement of civilians as victims.
The costs from conflicts can be immense and devastating—yet they are almost always understated because we ignore the legacies that violence leaves behind. The immediately apparent, direct costs are obviously loss of life and injury on the battlefield. But in many countries, conflict leads to far greater casualties because of economic collapse so that fewer can afford health care, proper food, and education. Because of the long lag in economic recovery after a conflict, people will die for years after a conflict ends. In addition to the direct and legacy costs, there are spinoff costs such as the expense of looking after refugees displaced by one country's internal strife.
In a research paper released today for Copenhagen Consensus 2012, Paul Dunne attempts to tally all of these costs and work out the benefits of using more and new funds to respond to armed conflicts in different ways.

Clearly, the complex nature of conflict makes finding solutions immensely challenging. To be able to approach the problem more easily, Dunne focused on the three obvious points at which we can try to reduce the devastating impact of conflict: preventing it in the first place, intervening to end it when it occurs, and helping to reconstruct a nation after it has ended.
According to Dunne's analysis, conflict prevention is the most cost-effective solution. The causes of conflict are hugely varied and the roots of war are multifaceted, with important historical contexts. There are a number of factors that can be identified including colonial legacy, military governments and militaristic cultures, ethnicity and religion, unequal development, inequality and poverty, bad leadership, polity frailties and inadequacies, external influences, greed, and natural resources.

So how can we stop conflicts before they occur? Dunne pinpoints early warning mechanisms, peacekeeping operations, economic sanctions, and aid as the tools that have proved effective.