How To Get Food on Every Table
We have enough food to feed everyone. But we need to produce even more. Here's why.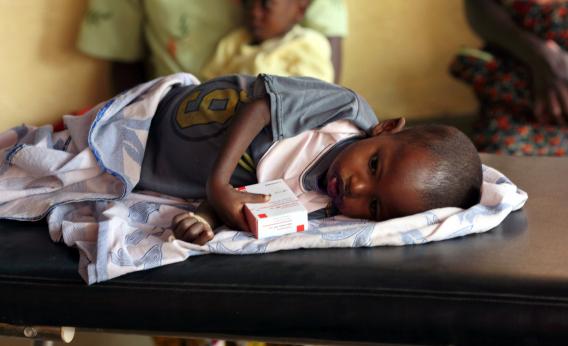 In this series, Bjorn Lomborg explores the smartest investments to respond to global challenges such as hunger, chronic and infectious disease, sanitation, climate change, and global conflict. See the other articles here. And find out which investments are currently at the top of the Slate readers' priority list. Have your say by voting at the poll at the end of each article.
The problem of hunger can be solved. The planet creates more than enough food to meet everyone's needs. But there are still about 925 million hungry people in the world, and nearly 180 million preschool-age children do not get vital nutrients.
They find that for a relatively small amount of money—less than $700 million annually—it would be possible to eliminate vitamin A deficiencies in preschool-age children, eliminate iodine deficiency globally, and dramatically reduce maternal anemia during pregnancy. But they also offer new solutions, including bundling nutrition interventions, increasing global food production, and improving the economic conditions of the rural poor through better communications and increased competition in fertilizer markets.
Chronic undernutrition has significant neurological consequences that can damage spatial navigation and memory formation, leading to loss of cognitive abilities and, in time, lower incomes.Hoddinott, Rosegrant, and Torero find that for about $100 per child, a bundle of interventions (including micronutrients and improvements in diet quality and behavior), chronic undernutrition could be reduced by 36 percent in developing countries. Even in very poor countries such as Ethiopia and using very conservative assumptions, each dollar spent reducing chronic undernutrition has a $30 payoff when seen in economic terms. (The Copenhagen Consensus approach measures the costs and benefits of different investments, which a panel of Nobel Laureate experts evaluate).