Meltdown U.
The Checkup from Slate and WBUR on the psychological stresses of college.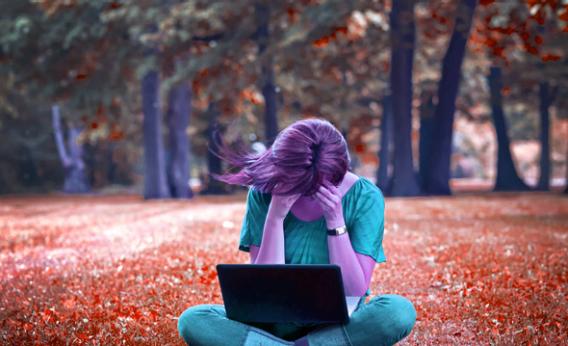 Listen to Episode No. 3 of the Checkup: Meltdown U.
The Checkup is a new health podcast, a collaboration between Slate and WBUR, Boston's NPR News Station, and features the authors of WBUR's health care blog CommonHealth: Carey Goldberg, former Boston bureau chief of the New York Times, and Rachel Zimmerman, former healthcare reporter at the Wall Street Journal. New episodes will appear on Mondays in the Slate Daily Podcast and the Checkup's individual feed.
Welcome to the Checkup. Our third episode, "Meltdown U.," gets inside the college student's brain, with frank talk about mental health problems—and ways college kids and their parents can better cope. We delve into research that suggests up to 50 percent of college-age kids will develop some kind of psychiatric disorder, and we talk to undergrads who have been there. Finally, we speak with a child psychiatrist who paints a rather disturbing picture of college mental health services but also offers tips on how parents and students can be more prepared to deal with mental health problems.
Your hosts are Carey Goldberg and Rachel Zimmerman, former newspaper reporters and co-producers of WBUR's CommonHealth blog. Each episode of the Checkup will feature a different topic—our debut examined pregnancy myths and our second episode focused on sex problems and solutions. Future episodes will look at fitness snake oil, vaccine controversies and how to talk back to your doctor. Tune in next Monday for Episode 4.
The Checkup Podcast is produced at WBUR by George Hicks.