Table to Farm: Seared Scallops Edition
Slate's new podcast about where food comes from. First up: fish.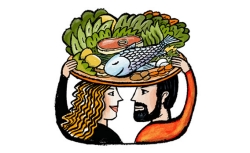 Listen to Table to Farm No. 1 with L.V. Anderson and Dan Pashman by clicking the arrow on the audio player below: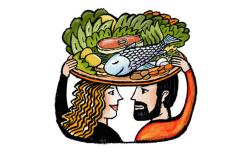 On this week's episode, Laura and Dan head to the Brooklyn Heights Greenmarket to buy some sea scallops from Charlie Corris, a longtime Long Island fisherman, and they ask him about changes he's seen in the industry and the impact of government regulations on his work. Then they're joined by the co-founder of a new Community Supported Fishery, Samantha Lee, and Dale Parsons, a fifth-generation seafood wholesaler and shellfish farmer, to learn about the CSF model, shellfish farming, and the effects of climate change on fishermen. Finally, our hosts sit down to a meal of seared scallops using a recipe suggested by one of their guests.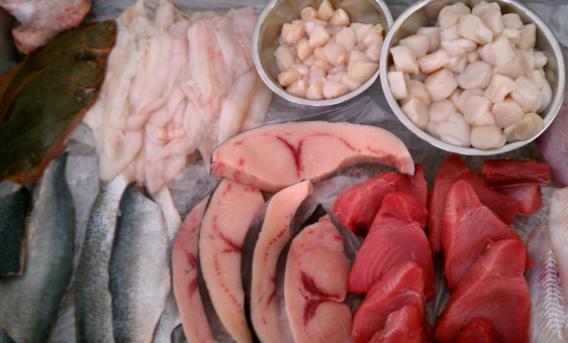 Seared Scallops
Yield: 3 or 4 servings
Time: 15 minutes
1 tablespoon unsalted butter
1 tablespoon olive oil
1½ pounds sea scallops, tendons removed
Salt and black pepper
Lemon wedges for serving (optional)
Put a large skillet over high heat. When it's hot, add the butter and olive oil. When the butter melts, add the scallops in a single layer without letting them touch one another. (Work in batches if necessary.) Season with salt and pepper. Cook until the scallops are browned on the bottom, 2 to 3 minutes. Turn them over and cook until they're browned on the second side, another 2 to 3 minutes. Serve hot, with lemon wedges if desired.
Here are links to some of the things we discussed this week:
This podcast was produced by Dan Pashman.