Shakespeare Without the Script
Wherefore art thou a Chicago Improvised Shakespeare Company? A long running Chicago show mixes the bard with unscripted comedy.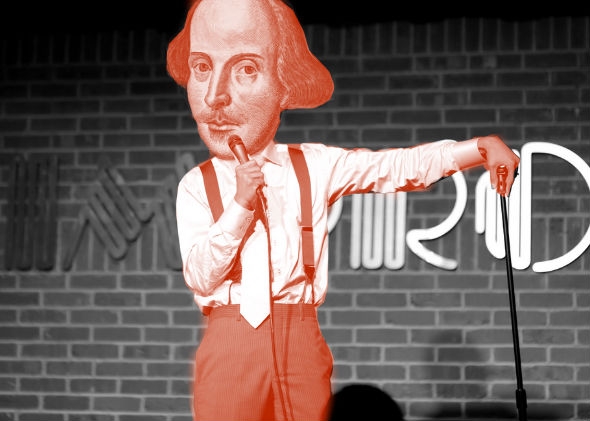 Listen to Episode 227 of Slate's The Gist:
On a past Gist, we gave you drunk Shakespeare. Now, it's time to see how the bard fares when subjected to sober improvisation. (We think it was sober.) Joey Bland, Blaine Swen, and Steve Waltien join us from Chicago's Improvised Shakespeare Company. For the Spiel, WBEZ's Lauren Chooljian explains what makes the Chicago mayoral election a compelling national story.
From now until April 6, tweet titles of imaginary movies to @slategist using the hashtag #NotAMovie.
Join Slate Plus! Members get bonus segments, exclusive member-only podcasts, and more. Sign up for a free trial today at http://www.slate.com/gistplus
Join the discussion of this episode on Facebook.