Getting In: Competing With Your Classmates
And which colleges offer full-ride scholarships?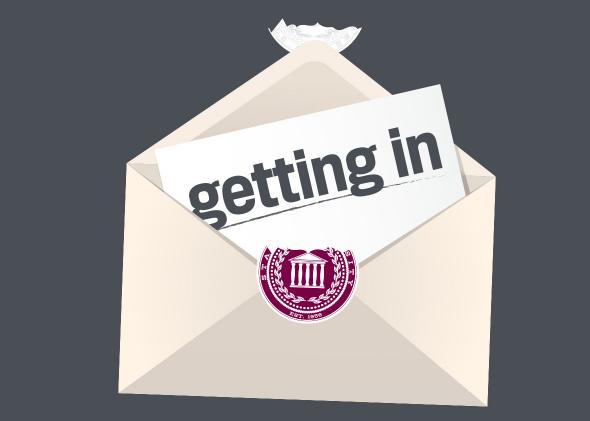 Listen to Episode 3A of Getting In.
Host Julie Lythcott-Haims and Parke Muth, formerly a dean and an admissions officer at the University of Virginia, answer two listener questions. A mother of a high-achieving student wonders which colleges offer full-ride merit scholarships. And a teacher asks if students at elite high schools really do end up competing more with one another versus the total applicant pool when applying to select colleges.
Plus we get updates from some of our seniors about their Halloween plans and what they're doing that has nothing to do with the grind of applications and schoolwork.
Send us an email or voice memo to gettingin@slate.com, or call our hotline and leave a message at (929) 999-4353.
Getting In is sponsored by Audible.com. Get a free audiobook of your choice at audible.com/college and use the promo code COLLEGE.
Check out all the episodes here.
Meet the host, experts, and students of Getting In here.