Getting In: How Many Extracurriculars Should I Have?
And we answer questions about early decision financial aid packages.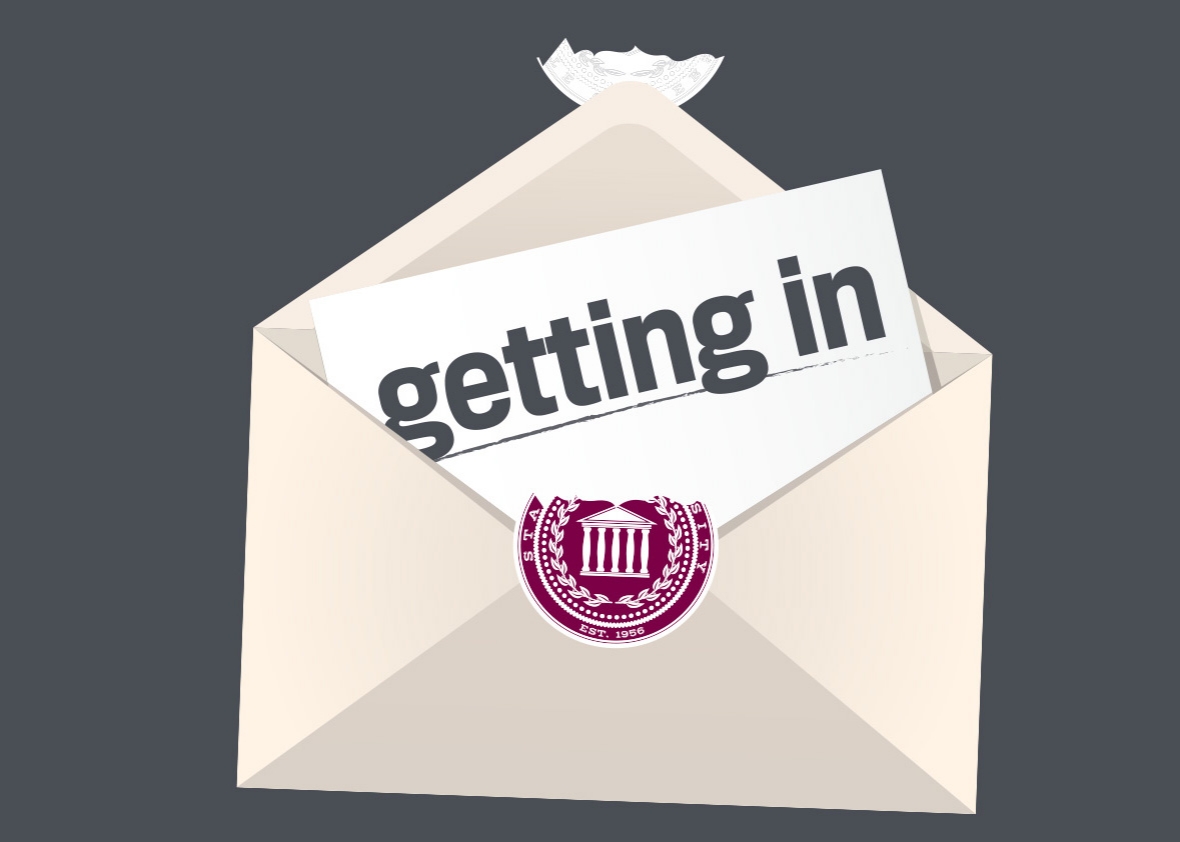 Listen to Episode No. 2A of Getting In:
Host Julie Lythcott-Haims and Steve LeMenager answer listener questions. Steve is a former director of admission at Princeton and the president of the private college counseling firm Edvice.
We hear from a 10th-grader in Texas who wonders if it's better to focus on a few activities or a lot of activities when it comes to building an extracurricular profile. And we answer an email from a parent wondering how to assess a financial aid package when her child applies early decision. We also check in with Getting In high school senior August Graves, and we meet a new addition to our group of senior students.
Send us an email or voice memo to gettingin@slate.com. Or call our hotline and leave a message at (929) 999-4353.
Getting In is sponsored by Audible.com. Get a free audiobook of your choice at www.audible.com/college and use the promo code COLLEGE.
Check out all the episodes here.
Meet the host, experts, and students of Getting In here.