Techno Sapiens: The Tacocopter Edition
A Future Tense podcast about whether machines will solve our problems, or make them worse.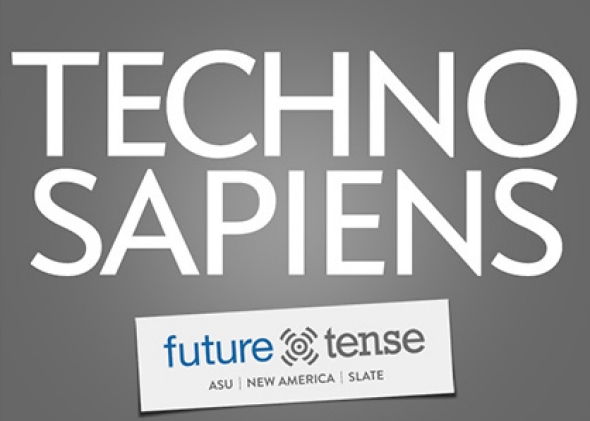 Listen to Techno Sapiens Episode No. 6 with the audio player below:
Welcome to Techno Sapiens, this is the final episode in a biweekly series of six podcasts hosted by Future Tense fellows Christine Rosen, senior editor of the New Atlantis: A Journal of Technology & Society, and Marvin Ammori, a First Amendment lawyer who has worked for Google, eBay, and Dropbox, among others. Each podcast examines how technology—now and in the future—will impact us as a species, and how we relate to each other.
On today's episode, Christine and Marvin discuss private drones with Nabiha Syed, a media lawyer and visiting fellow at the Yale Law School Information Society Project, and the co-founder of DroneU, a podcast about the social and policy issues surrounding drones. The hosts ask whether civilian and commercial drones will soon be as ubiquitous as the Internet, or if we'll be compelled by privacy fears to curtail their use.
Here are some of the links and references mentioned during this week's show: