The Culture Gabfest "Piece of Resistance" Edition
Slate's Culture Gabfest on The Lego Movie, how the Sochi games affect U.S. views of Russia, and historical photos on Twitter.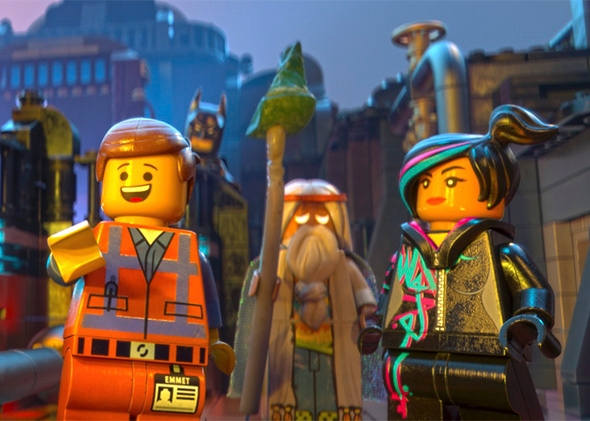 Listen to Culture Gabfest No. 282 with Stephen Metcalf, Dana Stevens, and Julia Turner with the audio player below.
Culturefest is on the radio! "Gabfest Radio" combines Slate's Culture and Political Gabfests in one show—listen on Saturdays at 7 a.m. and Sundays at 6 p.m. on WNYC's AM820.
On this week's episode, the critics discuss The Lego Movie, a new animated film from writers/directors Chris Miller and Philip Lord. With attention to detail and a self-conscious wit, Miller and Lord create a vivid Lego universe and a narrative that seems to vilify mega-corporations while hawking Lego toys. Next, the gabbers welcome journalist, gay rights activist, and Russian émigré Masha Gessen to talk about the Sochi Olympics and Russia's global reputation in the Putin era. Finally, Rebecca Onion, the editor of Slate's history blog The Vault, joins the critics to talk about the scourge of Twitter accounts circulating historical photos online without dates or attributions. What's the appeal—and risk—of reducing history to 140 characters?
Here are links to some of the things we discussed this week:
You can email us at culturefest@slate.com.
This podcast was produced by Ann Heppermann. Our intern is Anna Shechtman.