What Twitter Pundits Have to Say About the Nevada GOP Caucus
The instant spin room.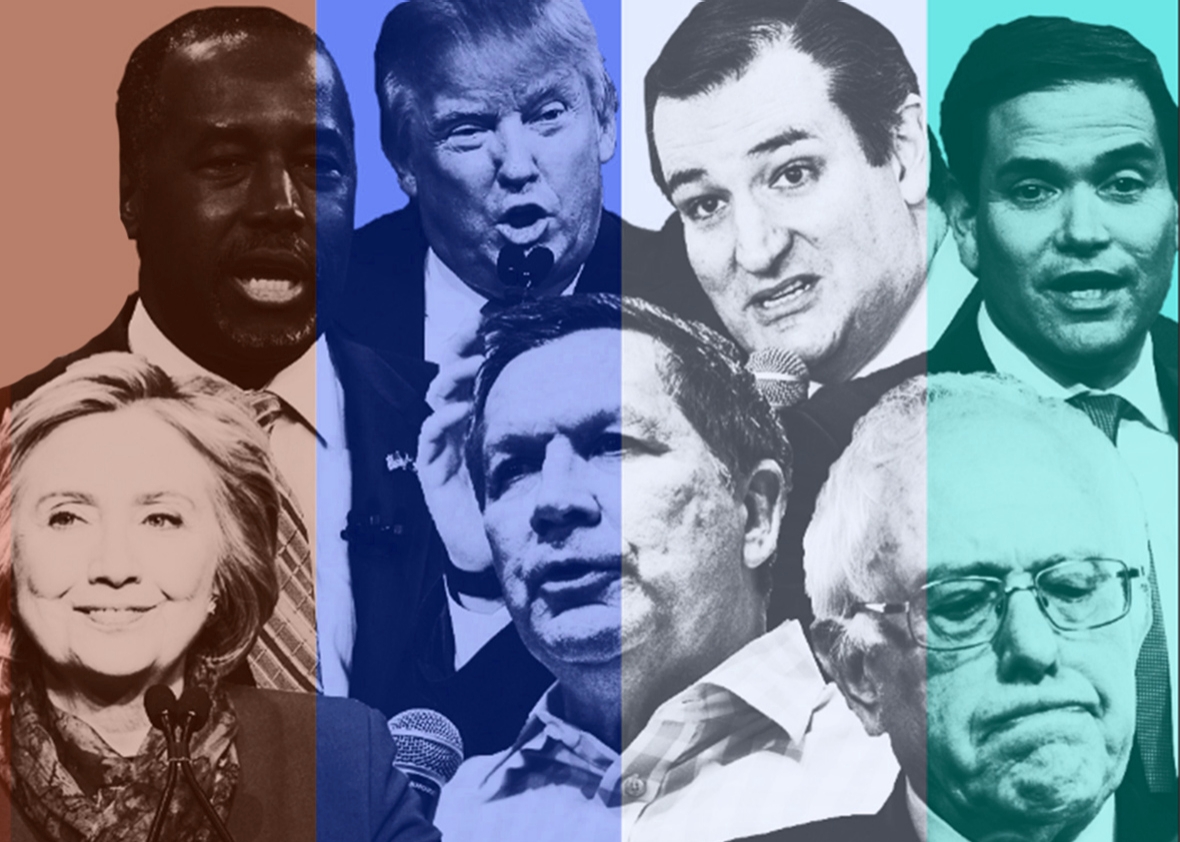 Nevada voters will caucus Tuesday evening to determine how the state's 30 delegates will be allocated among the narrowing Republican presidential field. Donald Trump has a 20-point lead over any other contender in FiveThirtyEight's weighted poll estimates, and the race is close between Ted Cruz and Marco Rubio for second place. The caucus will be the first contest since Jeb Bush dropped out of the race after placing fourth in the South Carolina primary. One poll suggests that former Bush supporters will disproportionately vote for Rubio but not by nearly enough of a margin to let the Florida senator overtake Trump.
Now you can watch the spin in real time as the primary results trickle in from Nevada. Below, you'll see left-leaning commentators on the left and right-leaning commentators on the right. Let the spin begin!