What Twitter Pundits Are Saying About the Republican Debate
Check out the instant spin room.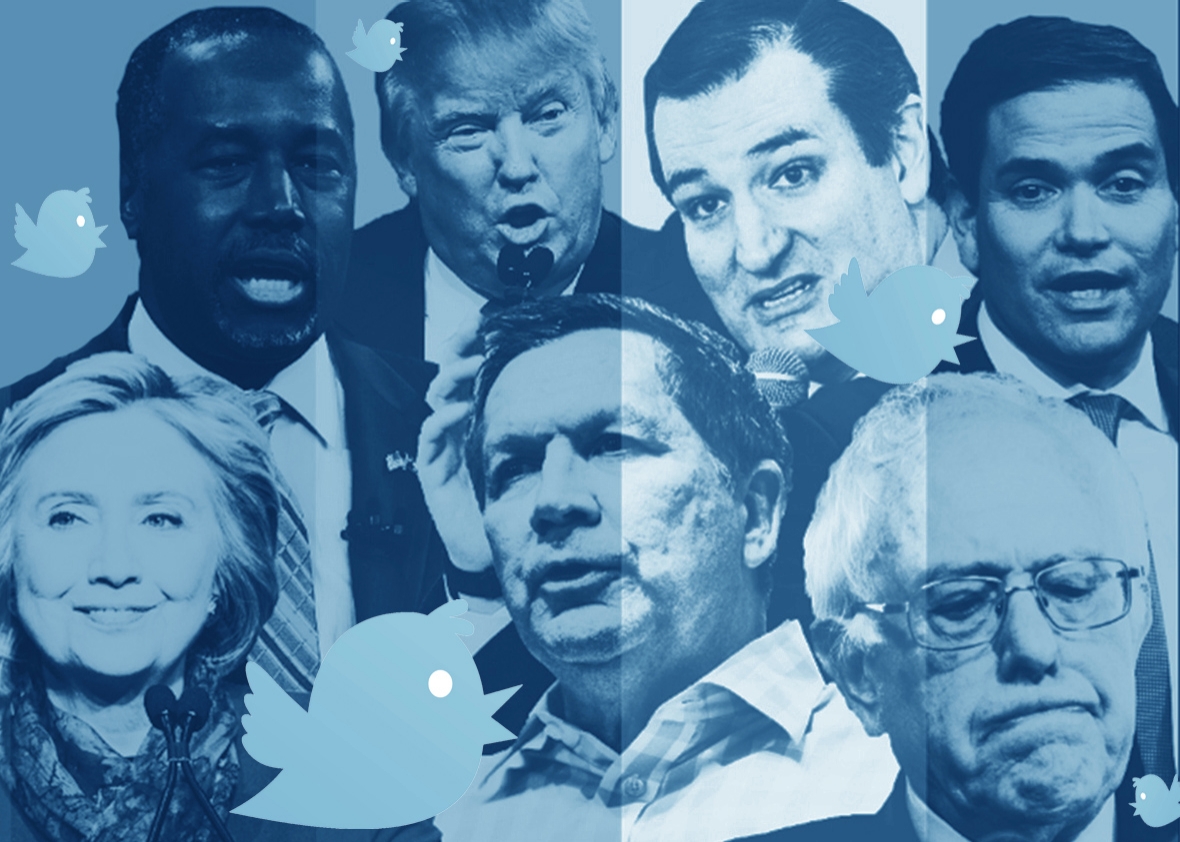 CNN will air the 10th Republican primary debate on Thursday night. Yep, we've been through nine of these. Five contenders will share the stage: Donald Trump, Ted Cruz, Marco Rubio, John Kasich, and Ben Carson. Also, the water-gun-and-pulley system that spritzes Ben Carson whenever he nods off. Trump is coming off big wins in South Carolina and Nevada, and so the question is whether Cruz and Rubio will attack him or continue to treat him with great delicacy.
Pundits and politicos will be watching closely to see if an anti-Trump front develops. Below are their live tweets, drawn from a list of top accounts curated by Slate. Those who lean left are on the left; those who lean right are on the right. Enjoy the instant spin!