What Twitter Pundits Have to Say About the Republican Debate
Check out the instant spin room.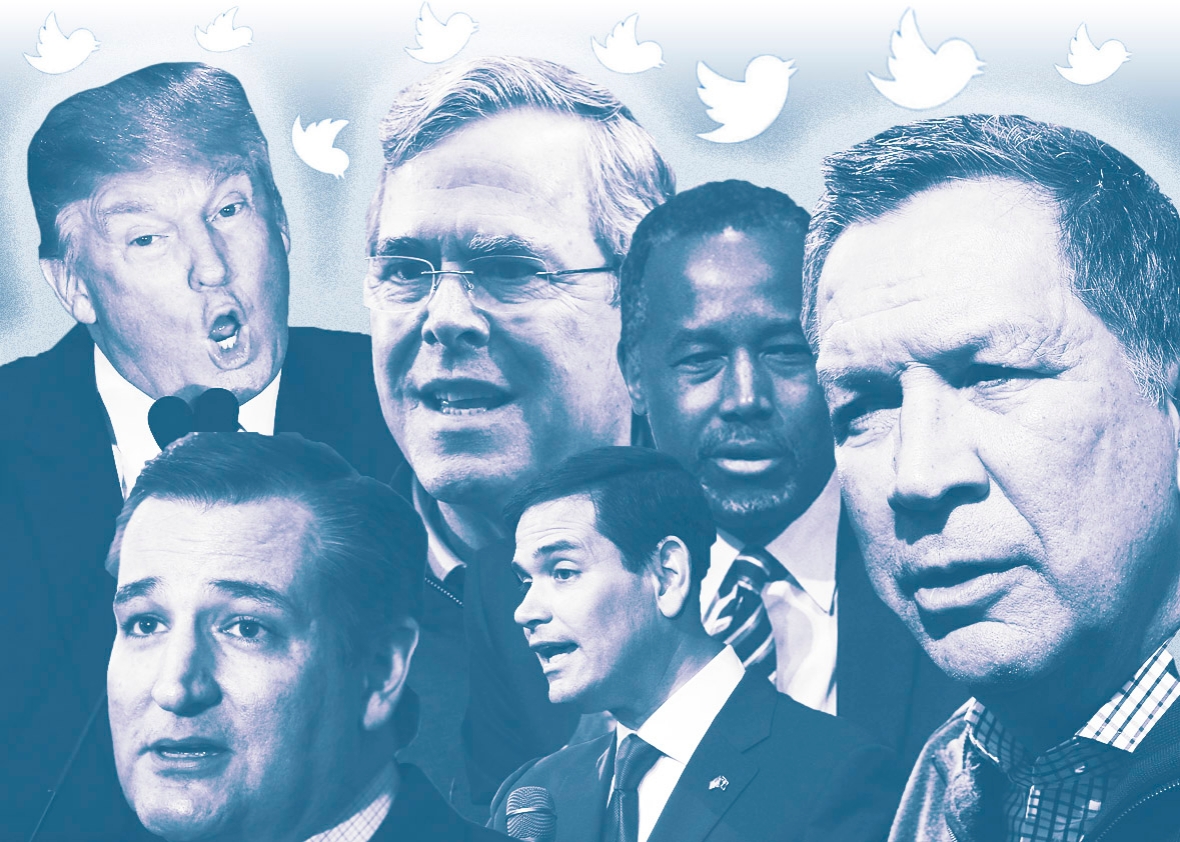 CBS will air on Saturday the first Republican debate since the New Hampshire primary, which narrowed the field by two. Six contenders will be debating: Donald Trump, Ted Cruz, Marco Rubio, John Kasich, Jeb Bush, and Ben Carson. The night holds many questions. Will Trump threaten in person to sue Cruz "for not being a natural born citizen," as he did Friday on Twitter? Will Cruz bring the Donald Trump doll from his attack ad? Will Rubio open the pod bay doors? Will Kasich make that hand gesture? Will Carson summon the courage to go onstage?
Pundits and politicos will be watching closely as the candidates try to impress voters ahead of next week's primary in South Carolina. Below are their live tweets, drawn from a list of top accounts curated by Slate. Those who lean left are on the left; those who lean right are on the right. Enjoy the instant spin!