GOP Debate: What Was the Best One-Liner?
Vote in our poll.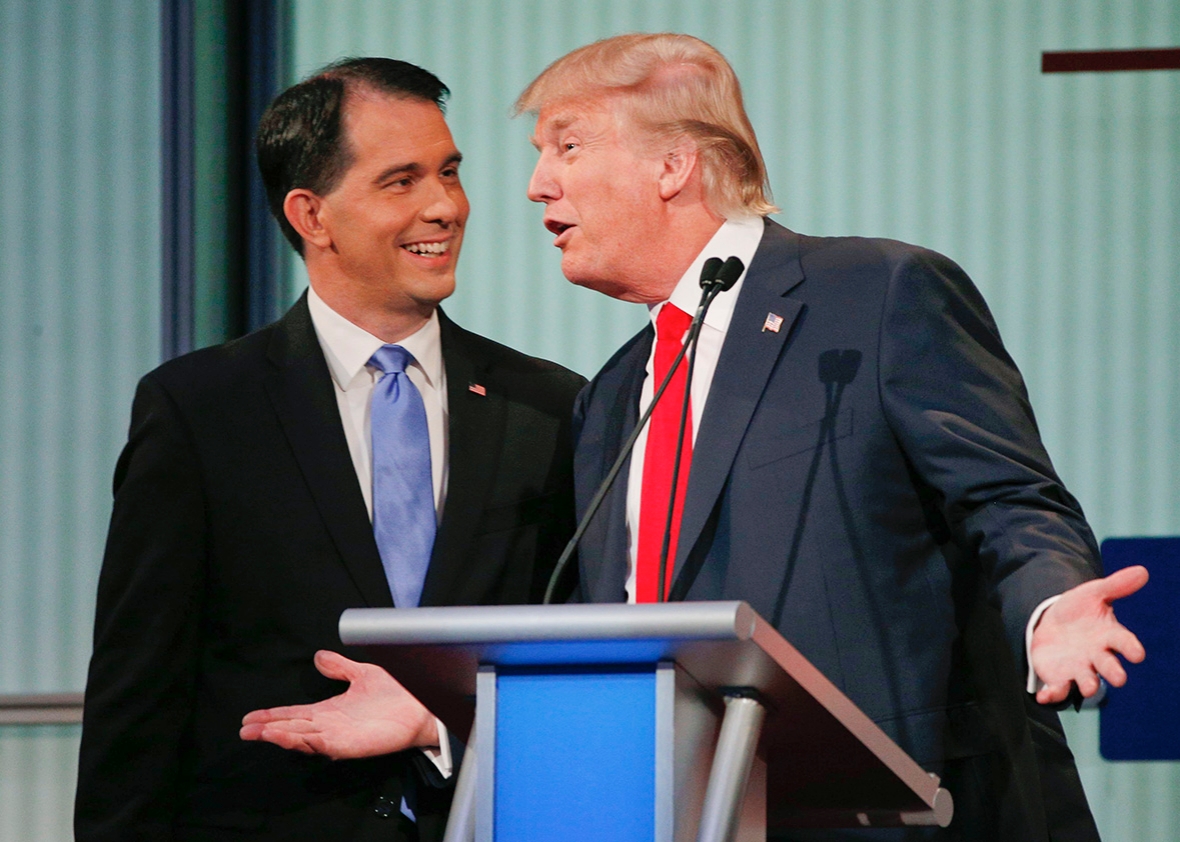 Debates have always been more about performance than policy. How can 10 people in a room all jockeying for the favor of the American people possibly engage in meaningful discourse? If the primary debates serve an important function, it's to weed out any candidates who lack the articulation, wit, and self-awareness they'll need to win the general election. To help this process along, we've collected the best one-liners from the night. From the list below, let us know your favorite.
Are you a Slate mobile app user? Click here to access the interactive in your mobile browser.
*Correction, Aug. 7, 2015: This article originally misidentified Mike Huckabee as Mark Huckabee.