Watch the SOTU Live With Slate and WNYC!
Join us and Brian Lehrer for a live chat during the State of the Union.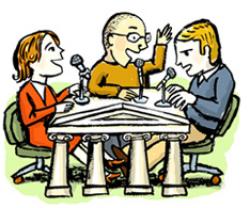 Slate political gabfest hosts Emily Bazelon and David Plotz will be chatting about the 2013 State of the Union address live with WNYC's Brian Lehrer and other political junkies starting at 9 p.m. on Tuesday. You can watch streaming video of the State of the Union address above and take part in the live chat below.
Listen to last week's episode of the Slate Political Gabfest about the State of the Union address with special guest David Leonhardt of the New York Time. Catch the Gabfest on Saturdays at 7 a.m. and Sundays at 6 p.m. on WNYC Radio.
TODAY IN SLATE
Politics
Smash and Grab
Will competitive Senate contests in Kansas and South Dakota lead to more late-breaking races in future elections?