A Year of Gun Deaths
What Slate learned from trying, and failing, to record every death by gun in America since Newtown.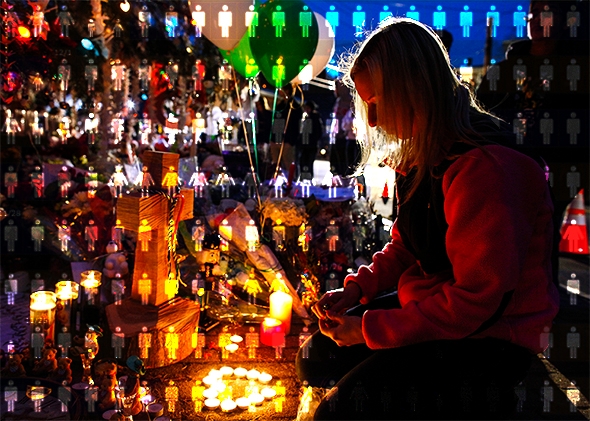 Five days after the shooting at Sandy Hook Elementary School, President Barack Obama delivered remarks in which he stressed that, this time, the national conversation about guns must lead to action. "The fact that this problem is complex," he said sternly, "can no longer be an excuse for doing nothing." He also spent a moment noting just a few of the Americans who had been killed by guns in the days since Newtown:
Since Friday morning, a police officer was gunned down in Memphis, leaving four children without their mother. Two officers were killed outside a grocery store in Topeka. A woman was shot and killed inside a Las Vegas casino. Three people were shot inside an Alabama hospital. A 4-year-old was caught in a drive-by in Missouri and taken off life support just yesterday.
At Slate, this got us to thinking: Who were the people who had been killed by guns in the days since Newtown? How did they die? What were their stories? So we partnered with a Twitter user, @gundeaths, who since the summer had been linking to news stories about people killed by guns, and thanks to a lot of overnight coding by my colleague Chris Kirk, we created the first version of our interactive feature, "How Many People Have Been Killed By Guns Since Newtown?", which used news reports to create an approximate real-time tally of deaths by gun in the United States.
The feature was meant to be a provocation of sorts: We knew that those rows of figures, each one attached to a name, piling atop one another every day, made for an arresting visual, one that might trouble even the most ardent gun-rights supporter.
But as time went by and the interactive was discussed, questioned, and cited, this provocation also became a kind of experiment. How many deaths were being reported on, and how many were falling through the cracks? Why was it that no single source was collecting this data in real time? In other words, we wanted to know if an interactive like this can actually be valuable as something besides a provocation—whether crowdsourcing can produce real-time data and whether that data is useful and complete. (Hoping people might use our data for their own research purposes, we made it available as a downloadable file.)
A year after Newtown, the 11,400-plus human figures on that list remain a chilling reminder of the toll guns take on Americans every day. And the answers to our questions have started to become clear. Some people did use our data, for both interesting visualizations and public programs (sometimes, alas, without reading it carefully first). But we've also learned some tough lessons about how hard it is to track death by gun in America. The overwhelming likelihood is that our interactive missed more than half of the gun deaths in the past 12 months. The main reason there is no single source collecting this data in real time is surely because it is an enormous, daunting task—one that we only made a small dent in, with the help of devoted volunteers.

As for the greater question of whether an interactive like this can ever be something more than an incomplete shout in the dark: I think it can, because of a quiet revolution in gun-related research and data collection that is sparking at universities and government agencies in the wake of Newtown. It seems likely that Obama's lasting legacy on guns won't be a federal law, but rather a simple executive order he signed on Jan. 16, which helped make this revolution possible. There's a long way to go, but I think a better, more complete, privately funded version of our gun-deaths calculator could make a real difference. That's why I'm so glad that a better, more complete, privately funded version will be launching at the beginning of 2014, led by a businessman with a history of using technology to collect and disseminate data. He has a real challenge before him.
The first, most important question to ask in looking at our year of data collection about guns is simple: Why is our tally of gun deaths in the year since Newtown so much lower than the likely actual number of gun deaths over a year's time? According to statistics slowly, painstakingly assembled by the Centers for Disease Control and Prevention from death certificates, about 32,000 people are killed by guns in America each year. (In the most recent year for which preliminary data is available, 2011, the exact number was 32,163.) Our number, meanwhile, hovers in the 11,000s.
Our interactive was much more timely than the CDC's statistics—updated hourly, rather than two years later—and included significantly more information about each death. But as the gulf grew between our tally and the likely actual totals, I began to feel uneasy about our calculator. How could we solve the problem of missing people? How could we make it clear that our total—frequently cited in newspapers and magazines—reflected not the actual toll of guns but the level of reporting on guns in the American media? We added an update in June pointing out the discrepancy and urging readers to consider our number as a measure of reported gun deaths, with the real number much, much higher. But I still wondered: Who was missing from our list?
People like Jonette Harness Adams.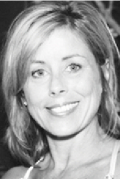 Jonette, a beautician, shot herself on Aug. 28 outside her Bakersfield, Calif., duplex. Adams suffered from spinocerebellar ataxia 2 (SCA2), a rare hereditary neurodegenerative disorder, which among other symptoms impairs motor skills and slurs speech. Her sister, Rebecca Ezell, who also suffers from SCA2, told me that since Jonette's diagnosis she often exhibited signs of depression. "I'd always try to pull her out," Rebecca told me.
Jonette owned the handgun, a .38-caliber revolver, a gift from her father years before, as well as other guns she'd inherited from her grandfather. "We were taught gun safety at a very early age," Rebecca said. Jonette's husband, Jeff, knew about the guns his wife owned, though he didn't know where they were in the house. "When she showed me those things," he remembered, "I told her in a joking way, 'Keep those away from me.' I'm not a gun guy. I've never shot one. I've never been around them. I wasn't opposed to having them around for protection. I always thought to myself, Man, I should go to a range and learn how to shoot them. But I never did."