Slate 60: Donor Bios
The largest American charitable contributions of the year.
The museum is displaying the collection to the public at its McGuire Center for Lepidoptera and Biodiversity, so named for the McGuires in recognition of the $7.2 million in gifts they gave the museum from 2000 to 2002. The museum is associated with the University of Florida, and the McGuires' collection will be used to help researchers at the university and elsewhere better understand the connections between butterflies and moths and biodiversity and environmental change.
William McGuire first began collecting butterflies as a child, but he and Nancy became serious collectors in the 1970s, marveling at the ways in which scientists could learn about environmental change from tracking and studying the winged insects. Since then, he said, it has been important to the couple to preserve as many Lepidoptera (moths and butterflies) specimens as possible. Through their donation, the museum and the university "will be positioned to help educate people on not just the natural sciences, but also on biodiversity of the planet, and the linkage of all of these things so we can plan our future," said Dr. McGuire. In addition to the donation to the museum, the McGuires gave the university roughly 40,000 books, journals, and other documents related to moths, butterflies, and biodiversity, many dating back to the 1700s.
The McGuires, who live in Wayzata, Minn., also gave a total of approximately $7 million in cash to Minnesota groups, including a donation to the University of Minnesota for scholarships; another gift to the Minnesota Zoo for an educational program for third-graders; and gifts to the Guthrie Theater and the Walker Art Center, both in Minneapolis.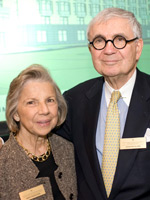 23. John and Mary Pappajohn—$47.3 million to the University of Iowa Foundation and the Des Moines Art Center. John Pappajohn founded Equity Dynamics and Pappajohn Capital Resources, both venture-capital companies in Des Moines. John Pappajohn, 81, and his wife, Mary, 76, pledged $26.4 million—of which $13.6 million has been paid—to the University of Iowa Foundation. The Pappajohns have directed the money to construct the university's new Institute for Biomedical Discovery, which will be named for the couple, and to support the institute's programs.
A 1952 graduate of the university, Pappajohn has served on the foundation's board of directors since 1989. He and Mary Pappajohn plan to pay off the remainder of the pledge in cash and stock by the end of 2013. He said they hope their donation helps the university consolidate all its biomedical-research programs into one center and results in additional medical and technology breakthroughs.
The couple also gave eight works of art valued at about $13 million to the Des Moines Art Center, on whose board Mary Pappajohn serves. The donation, which includes pieces by Deborah Butterfield, Sol LeWitt, Ugo Rondinone, and other contemporary artists, is in addition to a group of 16 art works, valued at about $25 million, the Pappajohns previously gave the museum in 2008. Many of the pieces will be displayed in a newly opened sculpture park the museum named for the couple.
In addition, the Pappajohns gave a total of $7.9 million to a variety of nonprofit organizations, including Iowa State University's Pappajohn Center for Entrepreneurship, in Ames; the National Gallery of Art, in Washington; the Walker Art Center, in Minneapolis; and other groups.
Pappajohn was born in Greece and came to the United States with his family when he was an infant. A self-made venture capitalist, he began to accumulate wealth in the 1960s, and since 1961, he and Mary Pappajohn have been donating to charity.
"We've found that giving gets easier as you move through life," he said. "I believe that if you can get new college graduates to make even a modest gift of $10 as soon as they leave school, they're far more likely to develop a lifelong habit of giving."
Pappajohn serves on the board of the University of Iowa Foundation, as well as the boards of Anatolia College, in Thessalonika, Greece; the Hirshhorn Museum and Sculpture Garden, in Washington; the Horatio Alger Association, in Alexandria, Va.; and several other organizations. Mary Pappajohn serves on the Walker Art Center's Board of Directors.
24. Lawrence J. Ellison—$46.9 million to the Ellison Medical Foundation. Ellison, 65, the founder of Oracle, gave $46.9 million to the Ellison Medical Foundation for biomedical research. He created the foundation in 1997 to support research on age-related diseases and disabilities, stem-cell research, study into the aging process, and other scientific areas of study that might not be supported by other sources. Last year the foundation made about $40 million in grants, and has supported approximately 300 research institutions since it was created.
25. Oprah Winfrey—$41.4 million to theOprah Winfrey Foundation and Oprah's Angel Network. Winfrey, 56, the chairwoman of Harpo Entertainment and host of The Oprah Winfrey Show, gave $40 million to the Oprah Winfrey Foundation to support education, as well as programs for women and children in the United States and abroad. She established the foundation in 1995.
In addition to the donation to her foundation, Winfrey gave nearly $1.3 million to Oprah's Angel Network, which she created in 1998 to encourage other celebrities and fans to donate money to charity. Winfrey pays the organization's administrative costs so that all money donated to the network from others can go to charitable causes. She also gave a total of $123,880 to the Oprah Winfrey Leadership Academy Foundation and other nonprofit groups. The Leadership Academy Foundation is an organization she established to support the Oprah Winfrey Leadership Academy for Girls-South Africa, in Henley on Klip. The private school opened in 2007.
26. Jon L. Stryker—$41.3 million to the Arcus Foundation and the Arcus Operating Foundation. Stryker is an architect and heir to the Stryker Corporation fortune. The medical-products company was founded by his grandfather Homer Stryker, a surgeon who invented the mobile hospital bed. He gave $34.3 million to the Arcus Foundation, which has offices in Kalamazoo, Mich., and New York. The money will support the foundation's two grant-making priorities: combating discrimination against gay, lesbian, bisexual, and transgender people, and ensuring the survival of great apes and their habitats.
Stryker, who lives in Kalamazoo, established the foundation in 2000 and serves as its president. Since its founding, the organization has made grants totaling approximately $160 million. In December, for example, the foundation awarded $2.1 million to Kalamazoo College to establish the Arcus Center for Social Justice Leadership. Stryker graduated from the college in 1982. In addition, Stryker gave nearly $7 million to the Arcus Operating Foundation, which finances Arcus' administrative work, and a total of $46,075 to other nonprofit groups.
27. Thomas F. Steyer and Kat Taylor—$40 million to Stanford University. Steyer founded Farallon Capital Management, a hedge fund in San Francisco. Steyer and Taylor pledged $40 million to Stanford University for the TomKat Center for Sustainable Energy. No details were available about a payment schedule. Both are graduates of Stanford: Steyer earned a master's degree in business administration in 1983, and Taylor earned a master's in business administration and a law degree in 1986. Steyer serves on the university's board of trustees.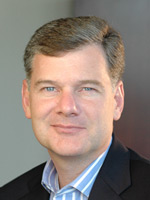 28. Mark W. and Stacey Miller Yusko—$36 million to the University of Notre Dame. Mark Yusko founded Morgan Creek Capital Management, an international investment management firm with headquarters in Chapel Hill, N.C. Stacy Yusko is the director of the Chapel Hill-Carrboro Meals on Wheels.
The Yuskos, both 46, pledged $35 million to the University of Notre Dame for a merit-scholarship program. No details about a payment schedule were available. The couple, who are both Notre Dame alumni, said they had been planning the scholarship gift for many years. Originally, they planned to pledge the money anonymously because they wanted the university to name the scholarship program for the Rev. Theodore Martin Hesburgh, a Catholic priest who served as the university's president from 1952-87, and who the Yuskos say "transformed" Notre Dame. "We went to speak to him to ask his permission to use his name for the program and he agreed, with one caveat: that we name the program the 'Hesburgh-Yusko Scholars Program.' Another example of why Father Ted is who he is," said the couple, in a written statement.
 In addition to the pledge, Mr. and Ms. Yusko gave $25,000 to the university, their annual contribution to the President's Circle fund.
Mark Yusko graduated from Notre Dame in 1985 with a bachelor's degree in biology, and Stacy Yusko graduated in 1986 with a bachelor's degree in English. The couple also gave a total of about $1 million to a variety of nonprofit organizations, including the Morehead-Cain Foundation, in Chapel Hill; the North Carolina Museum of Art, in Raleigh; St. Thomas More Catholic Church, in Chapel Hill; the Tiger Foundation, in New York (which was established by Julian H. Robertson Jr., who is No. 14 on the Slate 60); the University of North Carolina, where Stacy Yusko earned a master's degree in library science in 2003; the University of Chicago, where Mark Yusko earned a master's in business administration in 1987; and other groups.
Mark Yusko serves on the boards of Carolina Meadows, a nonprofit retirement community in Chapel Hill; MCNC, a technology and economic-development organization in Research Triangle Park, N.C.; and the Weaver Foundation, in Greensboro, N.C. Stacy Yusko serves on Notre Dame's Advisory Council for the College of Arts and Letters and the boards of Carolina Performing Arts, in Chapel Hill, and the North Carolina Museum of Art.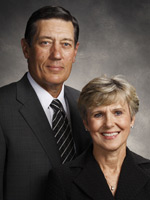 29. Joseph A. and Linda J. Chlapaty—$33.9 million to the University of Dubuque and Marietta College. Joseph Chlapaty is chairman of Advanced Drainage Systems, a pipe manufacturer in Hilliard, Ohio. Linda Chlapaty works as a court-appointed advocate for children in Franklin County, Ohio.
The Chlapatys have pledged $30 million, of which $10 million has been paid in stock, to the University of Dubuque, in Iowa. They plan to pay the remainder over the next two years. The couple has directed $20 million of the gift for the university's new performing-arts center, while $4.5 million will support three professorships: one in mathematics, one in science, and another in theology. The remainder of the gift will go toward campus maintenance and renovations, with $2 million allotted for new housing for students. The couple also gave the university an additional $60,000 last year for its annual fund and for athletic programs.
In addition, the Chlapatys pledged $2.6 million to Marietta College, in Ohio, to renovate a sports stadium, and pledged an additional $500,000 for the college's library. (The couple's son, Keith, attended Marietta and played football there.) They also gave $750,000 to Nationwide Children's Hospital, in Columbus, Ohio, for research.
The couple said in a written statement that "we prefer to give during our lifetime so that we have the privilege of seeing the impact of our contributions." A 1968 graduate of the University of Dubuque, Joseph Chlapaty is chairman of its board of trustees. He also serves on the boards of KIPP: the Knowledge Is Power Program, in San Francisco; Marietta College; and Nationwide Children's Hospital.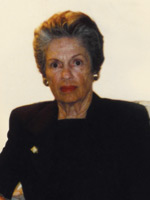 30. Elizabeth Beckwith Nilsen—$31 million to Chatham Hall, a girls' boarding school in Virginia. Nilsen's fortune came from investments her father, Laurance Beckwith, a stockbroker, made in American Home Products, the company that would eventually become Wyeth Pharmaceuticals. Nilsen, who was 92 when she died in 2006, bequeathed approximately $31 million in stock to Chatham Hall. While Nilsen stipulated in her will that she wanted the school to use the money to establish an endowment, she placed no restrictions on which programs the endowment should support and said the school could use the endowment's earnings for any purpose. The bequest is the largest donation Chatham Hall has ever received. Its board of trustees is in the process of deciding which programs the income from the endowment will support.
Nilsen entered the school in her junior year as a member of the class of 1931, but it is unclear whether she graduated. Nilsen married the late R.A. Nilsen, who was an executive at a foam-rubber company. She began donating sporadically to the school in 1973. Her gifts were small; over her lifetime, they totaled just $137,396. Chatham Hall officials say she told them in 2001 that she was leaving money to the school in her will, but say they had no idea the bequest would be so large. School officials believe her $31 million bequest to Chatham Hall was the only portion of Nilsen's estate left to a nonprofit institution.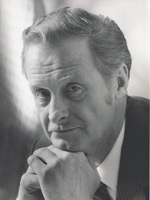 31. David Eddings—$30 million to Reed College and National Jewish Health. Eddings, the author of many fantasy novels who died at 77 in June 2009, bequeathed approximately $20 million in cash and stock to Reed College, in Portland, Ore. Eddings stipulated that his money go toward financial aid for students and to support faculty salaries. The college plans to direct slightly more than 60 percent of the money to financial aid, and the remainder will endow a professorship in English and support the cataloging and maintenance of Eddings' archives, which he also left to the college. A 1954 graduate of Reed, Eddings had never given money to the institution during his lifetime and was not particularly involved with the college, said Hugh E. Porter, a Reed official. "We spoke frequently on the phone, but David was very private about what he was planning," said Porter of the bequest.
In addition to his gift to Reed, Eddings also left $10 million to National Jewish Health, in Denver, to support new approaches to the diagnosis, treatment, and prevention of childhood asthma. This gift was at the suggestion of Eddings' wife, Leigh, who helped write many of his later novels; she suffered from asthma for most of her life and died in 2007. The organization plans to use $7.5 million of the money to endow a treatment program for children suffering from the condition, said Ron Huddleston, the group's assistant vice president for development.
Eddings was diagnosed with dementia about six months before he died. He and his wife had no children and the two charitable bequests made up the bulk of their estate.
The author of more than 25 works of fiction, Eddings, who composed all his novels in long hand, was best known for his Belgariad and Mallereon series of books. It was not until 1973, after publishing his first novel, High Hunt, a drama about a group of deer hunters, that Eddings became acquainted with the fantasy genre. After reading J.R.R. Tolkien's Lord of the Rings, he noticed that the novel was in its 73rd printing. Inspired by the realization that such novels could be lucrative, he devoted the rest of his career to writing fantasy fiction. Eddings once said he hoped his novels would encourage young readers to eventually turn to the classics.
"Maybe that's our purpose in life," he once told Reed magazine "We're here to teach a whole generation how to read, not everybody perhaps, but enough to possibly make a difference. And after they're finished with us they can move on to somebody important like Homer or Milton."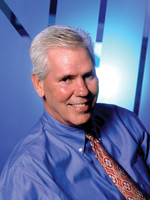 32. Albert P. (Skip) Viragh—$28 million to Chaminade College Preparatory School. Viragh, who was 62 when he died in 2003, founded the Rydex Fund Group, a mutual-fund company in Rockville, Md. He left $28 million to Chaminade College Preparatory School in St. Louis. The money will finance a new center for the arts, which the school plans to name for him. A 1959 graduate of the school, Viragh learned he had pancreatic cancer only a short time before his death; due to the severity of his illness and the speed with which it progressed, there was no time to plan any charitable bequests in his will. Instead, he told his brothers—Bob, who graduated from Chaminade in 1961, and Mark, who graduated from the school in 1966—that he wanted to leave money to Chaminade and left it up to them to handle the bequest. So, in 2007, the brothers and the rest of the Viragh family contacted the school, asking Chaminade officials what they needed most.
The answer was an arts center. After a lengthy process, school officials determined it would cost about $25 million to build the kind of center they wanted, and they took that figure to the Viragh family. The family agreed to give that amount, plus an additional $3 million to endow the center, which is scheduled to open in the summer of 2011.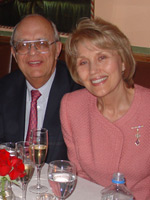 33. Theodore and Vada Stanley—$27.9 million to the Stanley Family Foundation and Stanley Medical Research Institute. Theodore Stanley founded MBI, a Norwalk, Conn., company that develops and markets collectible items. Ted Stanley, 78, and his wife, Vada, 76, gave $15.5 million to the Stanley Family Foundation, in Norwalk, Conn., which primarily supports mental-health services, as well as education and the arts. The couple established the foundation in 1985. In addition, they donated $10 million to the Stanley Medical Research Institute, in Chevy Chase, Md., to support research into and treatment of mental illness. The couple also gave a total of $2.4 million to approximately 60 nonprofit groups, including AmeriCares, in Stamford, Conn.; Boys & Girls Clubs of America, in Atlanta; Friends of Children Incorporated, in Woodbury, Conn.; the Fuller Center for Housing, in Americus, Ga.; the Glimmer of Hope Foundation, in Austin, Texas; the International Rescue Committee, in New York; Trickle Up, in New York; and other charities.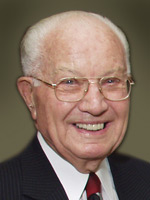 34. Arthur Hodson—$27 million to Taylor University and Indiana Wesleyan University. Hodson was a retired chairman of Upland Bank, which later became Star Financial Bank, now in Fort Wayne, Ind., and a former chemical engineer at Union Carbide's Cleveland location. Hodson, who died in 2007 at 94, left $13.8 million to Taylor University in Upland, Ind. Hodson earmarked about $6 million for endowment, through which the money will support scholarships, a professorship in business, and other programs. The remainder will go toward a new science building. Hodson attended Taylor but graduated from Purdue University in 1936 with a bachelor's degree in chemical engineering.
In addition, Hodson bequeathed $10.6 million to Indiana Wesleyan University in Marion for endowment and left $2.6 million to White's Residential & Family Services, a Wabash, Ind., charity that provides housing for children and young adults, as well as foster care and adoption services. The money will go toward endowment. Hodson also left money to Upland United Methodist Church and to Upland Friends Church. The $27 million in charitable bequests account for the bulk of Mr. Hodson's estate.