Slate 60: Donor Bios
The largest American charitable contributions of the year.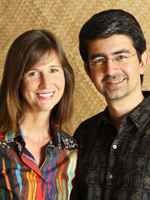 10. Pierre and Pam Omidyar—$92 million to the Hawaii Community Foundation, HopeLab, and Humanity United. Pierre Omidyar founded eBay. Pam Omidyar is chairwoman of HopeLab, a nonprofit group that develops technology to help chronically ill children. The Omidyars, both 42, pledged $50 million to the Hawaii Community Foundation in Honolulu. The money will support various programs, including one designed to help people who are struggling because of the recession and another to help pay for new buildings for kindergarteners and first-graders at the Punahou School in Honolulu. The couple paid about $20 million toward the pledge last year. The Omidyars are former residents of Hawaii and returned to live in Honolulu more than a year ago.
In addition, the Omidyars gave a total of $41 million to HopeLab and to Humanity United, an organization that supports efforts to fight slavery and mass atrocities around the world. Pam Omidyar founded both groups. She also pledged $1 million to the University of Hawaii Foundation for the university's Confocal Microscopy Laboratory at the Hawaii Institute of Marine Biology. The money will pay for a new microscope to study the physiological activities of living cells in coral-reef ecosystems.
11. Paul G. Allen—$85 million to the Allen Institute for Brain Science, the Paul G. Allen Family Foundation, Experience Music Project, and the Science Fiction Museum. Allen, 57, founded Vulcan, an investment company in Seattle, and helped establish Microsoft. He gave $42 million to the Allen Institute for Brain Science in Seattle for neuroscience and genomics research programs, such as the Allen Brain Atlas projects, an effort to map gene activity in the brains of both mice and humans. He founded the institute in 2003. In addition, he donated approximately $31 million to the Paul G. Allen Family Foundation to support arts and culture programs, as well as social-service organizations. The grant-maker gave out $15 million in grants in 2009. The largest of those include $400,000 to the Washington State STEM Education Foundation, in Richland, for its Delta High School program, in Kennewick, Wash., to help teachers gain additional skills in the areas of science, technology, engineering, and mathematics; $250,000 to the Seattle Economic Development Association for the King County Low Income Credit Union Project; $200,000 to the Oregon Food Bank to purchase food; $150,000 to the Hopa Mountain Foundation in Bozeman, Mont., for literacy and youth programs in rural and tribal areas; and $75,000 to the Alaska Native Heritage Center in Anchorage for an exhibit.
Allen also gave about $12 million to the Experience Music Project, a museum he established in 2000 that is dedicated to rock music, and to the Science Fiction Museum, which he started in 2003. Both are in Seattle.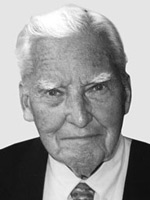 12. Raymond A. Rich—$76.8 million to Marist College. Rich, who died in 2009 at age 97, headed oil companies, publishing businesses, and financial institutions. Rich bequeathed a 60-acre estate valued at approximately $65 million, along with $10 million cash, to Marist College. The donor requested that the college use the estate, known as Payne Mansion, for a leadership institute that the college has named for Rich. The estate, where he Rich resided, is located in Esopus, N.Y., across the Hudson River from Marist. The donor earmarked the cash portion of the bequest to endow the new institute, which will focus on teaching students to develop the communication, interpersonal, and social skills needed to lead global corporations and other types of organizations. He also left the college a separate gift of $600,000 to endow academic scholarships for male students who play on the college's football team. He previously gave $400,000 toward similar scholarships before he died.
Although he did not attend the college, Mr. Rich became acquainted with Marist after he purchased the estate from the college's founders in 1986. The institution's emphasis on teaching students the importance of ethics and humility were the key factors that attracted Rich's attention, said Dennis J. Murray, president of Marist. During his lifetime, Rich gave the college about $2.5 million but did so anonymously.
In addition, he left $1.2 million to Benedictine Health Foundation in Kingston, N.Y. He placed no restrictions on how the money should be used. Rich had been a patient at Benedictine Hospital and had donated to the foundation consistently since 1985.
13. Alfred M. and Mary Swain Wood—$75.9 million to Centre College, Harvard University, and Berea College. Alfred Wood was a former sales executive at Procter & Gamble and a cattle rancher in Oklahoma. Mary Swain Wood was a sales representative for Pearson Scott Foresman, a publisher of children's books in Lebanon, Ind. Wood, who was 100 when he died in 1997, and his wife, Mary, who was 99 when she died in 2008, bequeathed $16.4 million to Centre College in Danville, Ky., to endow scholarships. Mary Wood grew up in Danville.
The couple also left $15.3 million to Harvard University, from which Alfred Wood graduated in 1921, and $10.7 million to Berea College in Kentucky. Alfred Wood grew up near Berea, in Wildie, Ky., where his father operated a grocery store and post office. In 1914, he graduated from the Berea Academy, a college-preparatory school that was then run by Berea College. He joined the U.S. Navy, serving as a fighter pilot in World War I and later as commander of Mediterranean naval operations during World War II. In between the two wars he earned a degree in economics at Harvard. Alfred Wood went on to work for Procter & Gamble for almost 40 years, first in the corporation's Kansas City, Mo., office, and later in its Dallas offices. He and Mary Swain met in Dallas when they both lived at the Stoneleigh Hotel. They married in the late 1950s when he was 60 and she was 50. It was the first marriage for both. Their additional bequests include $7.6 million to Austin College, in Sherman, Texas; $7.6 million to Maryville College, in Tennessee; $5.7 million to Texas Presbyterian Foundation in Irving; $4.7 million to Highland Park Presbyterian Church in Dallas; $4.6 million to Presbyterian Village North in Dallas; and $3.3 million to Saint Joseph-Berea Hospital, in Ky.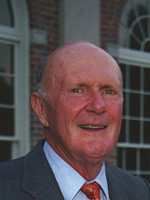 14. Julian H. Jr. and Josie Robertson—$66.1 million to the Auckland Art Gallery. Julian Robertson, 77, founded Tiger Management Corp., a hedge-fund group in New York. He and his wife, 66, pledged a collection of 15 works of art valued at $66.1 million to the Auckland Art Gallery in New Zealand. The collection includes paintings and works on paper by Paul Cézanne, Henri Matisse, Piet Mondrian, and other well-known artists of the late-19th and early-20th centuries.
Although five of the pieces were on temporary loan to the gallery in November for a special exhibition, the museum will permanently receive the 15 artworks upon the Robertsons' deaths. The 12 paintings and three works on paper represent only a portion of the Robertsons' entire art collection of mostly modern works.
The Robertsons are Americans who lived in New Zealand for about six months in 1979 and fell in love with the country. They went on to develop golf resorts and lodges in that country and own two wineries there. They have also established a scholarship program to enable New Zealand students to attend Duke University and the University of North Carolina. The Robertsons have donated additional gifts over the years to other New Zealand organizations, including the Matauri Bay School and the University of Auckland Foundation. In December, Julian Robertson was appointed an Honorary Knight Companion of the New Zealand Order of Merit for his services to the country's business and philanthropy.
Julian Robertson serves on numerous nonprofit boards in New York, including those of the Cancer Research Institute, Children's Scholarship Fund, and the Environmental Defense Fund. He is also a trustee emeritus of the Lincoln Center for the Performing Arts and Rockefeller University. Josie Robertson serves on the boards of the Boys' Club of New York, the Breast Cancer Research Foundation, Memorial Sloan-Kettering Cancer Center, and the Women's Committee of the Central Park Conservancy, among other New York groups. She is also the chairwoman of the Women's Council of Classroom Inc., a New York organization that works to improve the math and reading skills of middle- and high-school students.
15. Patrick Soon-Shiong and Michel B. Chan—$65 million to Saint John's Health Center Foundation. Dr. Soon-Shiong is a surgeon who founded Abraxis BioScience, a pharmaceutical-development company in Los Angeles. Chan is an actress. Dr. Soon-Shiong and his wife have pledged $65 million to Saint John's Health Center Foundation in Santa Monica, Calif. Of the total, the health center plans to use $55 million for research at its John Wayne Cancer Institute and to support joint research projects with other institutions. The remaining $10 million will be used to recruit physicians and scientists.
The couple previously pledged $35 million to the center in 2007. Soon-Shiong and Chan have paid a total of $45 million toward both pledges and plan to pay the remainder over the next five years, said officials at Saint John's.
Soon-Shiong, who serves on the health center foundation's board of trustees, made his fortune by developing Abraxis, a cancer-treatment drug. Forbes magazine pegged his wealth at $4 billion last year.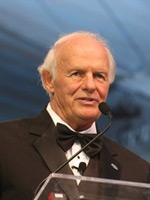 16. T. Denny Sanford— $60.7 million to various programs to prevent childhood diseases, the College of Teacher Education and Leadership at Arizona State University, and the University of Minnesota. Sanford is chairman of First Premier Bank, Premier Bankcard, and United National Corporation, all of which are in Sioux Falls, S.D. Sanford, 74, pledged $35 million—of which $10 million has been paid—to establish programs to prevent childhood diseases. Although he declined to disclose the name of the organization to which he gave the money, through a spokesman Sanford indicated that the recipient's programs have not yet been finalized or announced and will not be in place for at least another year. He plans to pay the remainder of the pledge over the next three years.
In addition, Sanford pledged $18 million to the College of Teacher Education and Leadership at Arizona State University, for unrestricted use, and will make payments toward the pledge over the next six years in increments of $3 million a year. He also pledged $6 million to the University of Minnesota for a new sports stadium and for the university's athletic hall of fame. He has paid $1.5 million toward that pledge and plans to pay the remainder at a rate of $500,000 a year.
His other donations include a $1 million pledge to support the World Golf Foundation in St. Augustine, Fla.; a $400,000 pledge, of which $133,333 has been paid, to Arizona State University Foundation for a program to benefit youths; and a separate pledge of $100,000 to the foundation for the university's Connect program, an online discussion forum for parents of the institution's students. He has paid $25,000 toward that pledge and plans to pay the remainder in $25,000 increments over the next three years. Sanford also gave $100,000 to City Blossom 2, a community-events project in Sioux Falls; $90,000 to Teach for America; and $6,000 to the Burnham Institute for Medical Research, in La Jolla, Calif., for spinal-cord injury research.
Although the Slate 60does not count or include payments made on past pledges, in 2009, one of the worst financial years on record, Sanford completed payment six years early on a $400 million pledge he made in 2007 to Sanford Health Foundation in Sioux Falls, to establish pediatric clinics in the United States and abroad and to support pediatric health care and medical research.
"In these uncertain times, it seemed good and right to take care of this for my own peace of mind and to help Sanford Health to be confident in continuing their momentum on the various research and pediatric health initiatives as they gain the benefit of receiving funds earlier than anticipated," said Sanford after he announced the payment in April.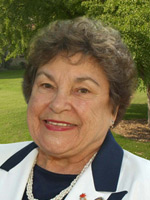 17. Dolores Jordan—$52 million to Ag One Foundation, Children's Hospital & Research Center Oakland, and St. Rose Hospital. Jordan's wealth comes primarily from the recent sale of her family's Four Bar J cattle ranch, in Dublin, Calif. She and her late husband, Hanabul (Bud) Jordan, also owned the FL Construction company, in Hayward, Calif. Jordan, 81, gave $29.4 million in cash to the Ag One Foundation, which supports California State University at Fresno's College of Agricultural Sciences and Technology. Of that total, $20 million will be used to construct the college's new building, and the remainder will endow research programs within the college, which has been named for the Jordan family. When she gave the donation, Jordan stipulated that it was her husband's wish that the money go toward those two purposes. He died in 2002.
Neither Jordan attended the university. Instead, they learned about it through one of the GMC motor-home rallies they frequently attended, where they met and became friends with fellow motor-home enthusiasts Bob and Dorothy Glim. At one such rally in the late 1980s, Bob Glim, a retired professor of agricultural economics at the college and an adviser to Ag One, gave a talk about the university's agricultural program and shared some of the produce grown on the university's farm. Inspired by what he heard that day, Bud Jordan began to learn more about the university and, in 1995, handed Glim a check for $20,000 made out to the Ag One Foundation.
Despite that donation, the Jordans had never set foot on the agricultural college's campus or on its farm, but between their construction work in the primarily agricultural area of California and Bud's brother Lowell's work on the cattle ranch the three owned, the Jordans were well-aware of the importance of farming. From that point on, Dolores, Bud, and Lowell Jordan, who died in 2005, began donating to the college. Before this most recent gift, the three had given a total of $130,000 to the institution.
In addition, Jordan gave $9.8 million apiece to Children's Hospital & Research Center Oakland, in California, and St. Rose Hospital, in Hayward, Calif.; and $1 million each to the Alzheimer's Association, in Chicago; the American Cancer Society, in Atlanta; and the American Heart Association, in Dallas.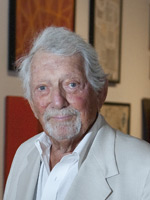 18. Robert Gumbiner—$50.03 million bequest to the Museum of Latin American Art and the Robert Gumbiner Foundation. Gumbiner was a physician who founded FHP International Corp., a health-insurance company in Fountain Valley, Calif. He sold FHP to PacifiCare Health Systems in 1996 for approximately $2 billion. Gumbiner, who was 85 when he died in January 2009, bequeathed nearly $28.5 million in cash to the Museum of Latin American Art, in Long Beach, Calif. Of the total, he directed $25 million to endowment and stipulated that only the earnings of the endowment could be used to offset the museum's operating expenses, and that 10 percent of those earnings must be reinvested in the endowment. The remaining $3.5 million is unrestricted.
Gumbiner founded the museum in the 1990s but began to conceive it in the early 1960s, when he first traveled to Latin America and started collecting post-World War II art from the region.
"It became apparent that it was still somewhat obscure and underappreciated in the United States," Gumbiner wrote in a museum statement. "A museum whose focus would be the study and exhibition of contemporary Latin American art was an institution long overdue and one that would be exciting to develop."
In the early 1990s, Gumbiner swung into action. He purchased an old, 20,000-square-foot roller-skating rink and connected it to a former silent movie studio to form the museum's original exhibition spaces. He worked over the next 10 years with a team of museum consultants, designers, and architects to redesign the space and contributed more than $40 million in personal donations and money from his foundation to complete the project. The museum opened in 1996. That same year, Gumbiner retired from the health-insurance business and devoted the rest of his life to the museum and his philanthropy.
Gumbiner also left $21.5 million in cash and real estate to endow the Robert Gumbiner Foundation, also in Long Beach. Included in that amount is his collection of contemporary Latin American art and Oceanic artworks, valued at close to $2.6 million. Gumbiner specified that at least half the earnings from the foundation's endowment must be used to support the Museum of Latin American Art. Museum officials said the money generated by both the museum's and the foundation's endowments are expected to provide 35 percent to 40 percent of the museum's operating costs, which now stand at about $3.6 million annually. In addition to his bequests, Gumbiner also established an agreement with the museum that the foundation will pay for the care and display of his art collection.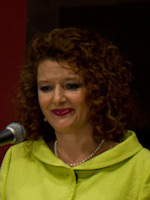 19. Caroline Amplatz—$50 million to the Minnesota Medical Foundation. Amplatz is a lawyer in Golden Valley, Minn. She pledged $50 million to the Minnesota Medical Foundation to support the University of Minnesota Amplatz Children's Hospital. The hospital is scheduled to open in 2011. The pledge will be paid over 12 years.
Amplatz made the commitment to honor her father, Kurt Amplatz, a retired professor of radiology who taught at the University of Minnesota for 42 years. Dr. Amplatz invented numerous medical devices and procedures, including the Amplatzer, a device used to repair congenital heart defects, which provided another option to open-heart surgery for some patients.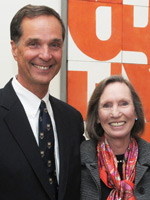 19. John W. and Susan G. Jackson—$50 million to Yale University. John Jackson is a retired chief executive of the Celgene Corp., a biopharmaceutical company in Summit, N.J. Susan Jackson is a published poet. The Jacksons pledged $50 million to Yale University to establish a global-affairs institute. Within the new institute, which has been named for the Jacksons, the money will support four new tenured professorships and at least four fellowships for experts in international affairs. The donation will also pay for a summer internship program, financial aid, and career counseling for Yale students interested in working in diplomacy or with international agencies.
The Jacksons declined to provide details about their schedule for paying the pledge, but wrote in an e-mail response to questions about the gift that they hope it inspires students to "pursue careers in diplomacy and public service." John Jackson graduated from Yale in 1967 with a bachelor's degree in political science. The couple serves on the university's President's Council on International Activities at Yale.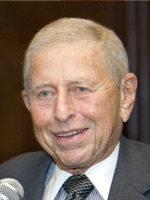 19. Ronald P. Stanton—$50 million to NewYork-Presbyterian Hospital. Stanton founded Transammonia, a New York company that distributes fertilizers, petroleum gas, and petrochemicals. He pledged $50 million to NewYork-Presbyterian Hospital, for a cancer-care program at the hospital and at its sister institution, Weill Cornell Medical Center. Details about a payment schedule were not available, but hospital officials said the money will be used to improve the institutions' radiation-therapy capabilities, to buy new state-of-the-art equipment, and to create a blood-infusion center for cancer patients.
Stanton serves on the hospital's board of trustees, and the new cancer program will be named for him.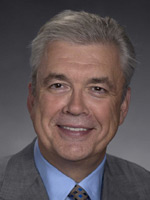 22. William W. and Nadine M. McGuire—$48 million to the Florida Museum of Natural History. William McGuire is a physician and a former chief executive of UnitedHealth Group. The McGuires gave a donation valued at approximately $41 million to the Florida Museum of Natural History. The donation includes a cash gift and a collection of more than 2 million butterfly and moth specimens, about 2,000 of which are now extinct. William McGuire would not disclose the amount of the cash portion of the gift, which will pay for cases to house and display the collection and support students and scientists studying the butterflies and moths, but described it as substantial.