Where Yinz At
Why Pennsylvania is the most linguistically rich state in the country.
Across the state, in western Pennsylvania, Pittsburghese has developed over time into a badge of honor for locals—something akin to a spoken symbol of blue-collar toughness and tradition. Notoriety on the dialect front gained steam when linguists began visiting the area in the 1930s and '40s, providing scholarly support for the notion that Pittsburghers had developed a unique way of talking. Around the same time, Johnstone says, interactions between those from Pittsburgh and people from other parts of the country during World War II resulted in a more broad recognition of the phenomenon. Things really picked up during the 1960s, as more linguists focused on the region and newspapers began running pieces on elements of the dialect. The publication of Sam McCool's New Pittsburghese: How to Speak Like a Pittsburgher in the 1980s represented the first time that someone had detailed for a mass audience the sounds and words that make up the dialect, and it provided thousands of displaced Pittsburghers a way to reconnect with their home town. (Many of them moved to other states when the local economy tanked.) The widespread use of personal computers during the years that followed meant that people all over the world could discuss Pittsburghese at any time, and the topic now garners more attention than ever.
But as the national and international buzz about the distinctiveness of both accents increased, so did the number of young people from the state's two largest cities who decided to attend college far away from home. As familiarity with various unique elements of Pennsylvania's dialects reached an all-time high, the influence of those dialects on younger generations was challenged.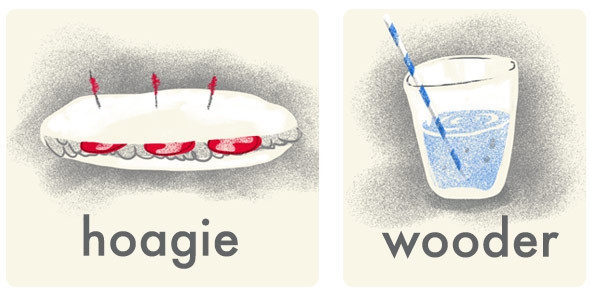 "You learn really fast when you first show up [to college], because, particularly if you're a freshman, you're an undergraduate, you're the new kid on the block and you don't want to stick out," says American University linguistics professor Naomi Baron. "If you look at the history of broadcasting in this country, when broadcasting went national, one of the things that happened is there were handbooks written for national radio broadcasters on how to eliminate the regionalisms from their speech so that they would be understood across the country. And in a sense that's what a lot of people do when they come to college today. They drop what they assume are going to be the regionalisms."
Advertisement

Pittsburgh native and nj.com sportswriter Dom Cosentino is one of those who left the Steel City for an out-of-town college. That school, La Salle University, also just happened to be in Philly. It was a rude awakening. "I had no clue about any of it—that Pittsburgh people even talk a certain way—until I moved away," he says. "Almost immediately I noticed I talked differently, and I noticed other people talked differently. They would kind of make fun of the way I talked, or the way I'd say certain words—I was calling my 'mawm' instead of my 'mom,' and that kind of thing." In a very short period of time, Cosentino says, he went from being "Dawm" to "Dom." "I wouldn't say that I went to a full-on Philadelphia accent, but it wasn't long before I was coming back to Pittsburgh and my friends were sort of making fun of the fact that I didn't talk like I was from Pittsburgh much anymore."
Baron sees that same scenario play out year after year on campus, with the net impact being thousands of dropped accents. Of course, some regional language quirks may return if and when students move back to their hometowns after college. But many won't. So, extrapolating over the course of 20 or 50 or 100 years, does that mean the Philly and Pittsburgh dialects are destined to disappear? And will our contemporary propensity to communicate via text rather than speech speed that decline?
First, the good news: According to Baron, who is the author of Always On: Language in an Online and Mobile World, all the time we spend emailing and texting and tweeting and IMing doesn't portend the downfall of distinctive regional dialects. She has been teaching for a "number of years, including pre-personal computers and post, and before all the new technologies that have come in the last five to 10 years," Baron says. "And what's really clear to me is that the technologies aren't having any influence at all on dialects."
We may speak less to one another these days, but when we do speak, Baron says, we talk pretty much as we have in the past. And those conversations are now more likely to occur in environments that are welcoming of accents and strange names for things and unusual pronunciations. "As the world gets more internationalized in so many ways, we don't notice things like accents the way we used to," Baron says. "Day to day, we see so many people who speak so many versions of English. We don't judge people nearly as much, and therefore people are free to speak the way they have spoken, including with regional accents and dialects."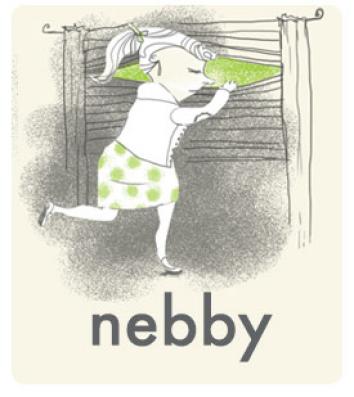 But if you talk to William Labov, who co-authored the study, you'll get a decidedly less fatalistic perspective on the trajectory of the dialect. He refers to analysis of sound and speech changes as "a game of musical chairs," and suggests that making broad pronouncements based on shifts in one element of a dialect is probably not a good idea. "Philadelphia is maintaining its local dialect, and developing in new directions," Labov notes. "I would say that the dialect is in pretty good shape." Monahan agrees. He says the Times piece is too simplistic in its summation of the linguistics involved. "Certain vowels are getting less strong over time," he notes, but "others are getting stronger."
Johnstone is quick to point out that the Pittsburgh dialect—and how people perceive it—is constantly evolving. She notes the increased national attention garnered by the word jagoff during the past few years ("If you're an outsider, you don't know whether or not it's obscene"), and the development of the "yinzer" persona as a common stereotype. "It seems to be getting used for a particular kind of working class person—male or female, but usually male—who is kind of loudmouthed and maybe not quite so smart and has all the stereotypical characteristics of Pittsburgh: has never moved away from home, loves the Steelers, loves to party, likes to drink beer," says Johnstone, adding that widespread use of the term only really began around 2000. "It's both negative and positive. It's both mocking and also something that people orient to."
Twenty years from now, though, yinzer might be used to describe someone who has moved away from Pittsburgh, and by 2040 "Thirdyfish Street" may have morphed into "Thirfistree." This year's jagoff may be next year's gutcheez. Or, as Johnstone notes, all those words could fall out of use altogether. The history of language tells us that almost nothing remains static or lasts forever. "It's a fact about language. This process has been going on forever. What happens is that there are new ways of speaking that develop."
And, according to Labov, those new ways of speaking will give us new things to fixate on and gab about. As we grow familiar with certain publicized hallmarks of a given dialect, those elements tend to dissipate, only to be replaced by other unique language strains that often show some connection to what came before. "When people become aware of particular sounds, it's like throwing a monkey wrench into a car," Labov says. "It's going to bang up part of it, but the rest of it will go on its own way. And the car runs."
TODAY IN SLATE
The Extraordinary Amicus Brief That Attempts to Explain the Wu-Tang Clan to the Supreme Court Justices
The Human Need to Find Connections in Everything
It's the source of creativity and delusions. It can harm us more than it helps us.