Blastocyst From the Past
My birth mother spent her whole life hiding my existence. Should I spoil the secret?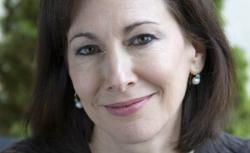 Get Dear Prudence delivered to your inbox each week; click here to sign up. Please send your questions for publication to prudence@slate.com. (Questions may be edited.)
Dear Prudence,
I'm adopted. I'm in my late 40s, married, have two children, am well-educated and financially secure. A few years ago, I decided to locate my birth parents. My hope was for a connection, but I was willing to settle for medical history and information about my heritage. My research revealed that my birth mother married several years after my birth and has recently divorced. The marriage produced two sons, my half-brothers. Both sons are married with children, and there are lots of other relatives. I sent my birth mother a certified letter with corroboration about my being her biological daughter. I gave a brief personal history, some photographs, and I assured her I was financially stable. I waited a month but she didn't respond, so I sent the letter a second time. Again, no response. Finally, I telephoned her. I'm sure that phone call was one of the worst conversations of both of our lives. She had received my letter and was horrified to hear from me. Only her eldest brother and deceased parents had known of her pregnancy. She had spent her entire life keeping my existence a secret, and she would be ruined if people found out about me. I tried to salvage what I could from the conversation. I asked for information about my birth father and she adamantly refused to tell me anything. I told her since I had located her she could be confident I would find him, with or without her. I suggested she should inform family members about me and trust that their feelings for her would not change. She just kept repeating that I had ruined her life. I am the mother of a daughter, and I simply cannot fathom my birth mother's response to me. A year later, I sent a second letter informing her of my intent to contact other family members and encouraging her to communicate with them about me. Again, I received no response. Part of me sympathizes with my birth mother's wish for privacy. But another part of me feels I have a right to know who my father is, and that I have a right to pursue relationships with other family members. I've given her ample opportunity to control the message. Do I have an obligation to do anything more?
Dear Shunned,
What you experienced is the one of the worst-case scenarios an adopted person has to be ready for when embarking on this search. Your direct question to me is whether you need to give any more warning to your birth mother about your intentions. I agree that everyone is entitled to explore his or her origins, but I suggest you consider a different way of going forward. When you heard the terror in your birth mother's voice, of course that was painful and disappointing. But if you'd thought through her possible reactions, you might have been able to pivot and say you understood your reappearance was a shock, and the last thing you wanted was to cause her distress. Instead you brought out an emotional bazooka with your warnings about ferreting out your biological father's identity, and letting everyone she loves know what she's been hiding all these years. You are entitled to go ahead and contact your relatives, regardless of her importuning. It could be the siblings will be shocked but thrilled to hear from you and they will help turn their mother around. But be prepared that out of loyalty to her, they may tell you they can't pursue a relationship.
You started on your quest with a desire for connection and information. But without connection the information is going to be scant. Despite your sleuthing skills, consider that in the absence of cooperation from your birth mother, you may never find out who your biological father is. Her refusal to tell may simply be that she is still filled with the shame of a previous era for being a girl who got in trouble. But perhaps your conception was traumatic; you could be the product of rape or incest. Although she probably now dreads the sound of the mail through the slot, it may be time for another letter. In this one, say you understand you caused her upset and you regret the tone you took. Say you are not looking for a relationship with her, but you are hoping that the two of you could meet privately over a cup of coffee because you'd like to know something about your heritage. Maybe she will agree to these limited terms, and such an opening could lead to a thaw. If you don't hear back, wait awhile as you consider your next step and how to take it. You haven't mentioned your adoptive family, but I hope you have a wonderful one. I know you feel there's a hole inside you that needs filling. But you've made a successful life and have created a family of your own, so whatever you do, try to find a sense of peace being with the people who do know and love you.
Dear Prudence: Annoying Bromance
Dear Prudence,
I am a 31-year-old American Jewish woman who has been studying veterinary medicine and working in London for the past several years. I am ready to start a family. I recently ended a casual relationship with a man I desperately loved, but who wasn't ready to commit. Enter David, a tall, blue-eyed Jewish doctor I would be proud to introduce to my family (the antithesis of the dark, hipster man I still think about). David is sweet and kind and everything I could ask for, on paper. We are a couple of months in and he wants to meet my mom, but I'm scared my family will love him so much I will be pressured into marrying him. Here's my problem: He's bald. When we have sex it just sometimes feels like I'm banging an infant or grandpa and I get weirded out. I have never imagined being with a bald man for the rest of my life. I'd also like him to work out more than he does—I'm a workout junkie. All superficial things, but isn't passion and attraction an essential ingredient to a happy relationship? How do I improve a man without demoralizing his ego? How do I get past the baldness without resorting to asking him to wear a hat?
Dear Self,
I despise the Jewish American Princess stereotype, but in your case, you deserve the crown and scepter. Out of nowhere, just as you feel your egg timer ticking, comes a tall, kind, blue-eyed Jewish doctor who's crazy about you. I'm ready to plotz! But you want to kick him out of bed because of a weak follicular showing. Surely you know that one day, no matter how much you can bench press, your breasts will deflate. I sincerely hope that your husband—if you find one—won't complain that he feels as if he's having sex with his grandmother. Look around, this is the heyday of the hairless male head. There are even men who can grow plenty of the stuff who prefer to have a shiny pate. It may be that your doctor isn't the guy for you—it is awfully soon for him to be pushing to meet your mother. And even though you've already decided to start banging him, I agree mutual attraction is a must. But the entire relationship is hopeless if your only question is how to improve him. If you want to dump this apparent gem because he lacks hair, then Jewish mothers all over London should be kvelling because he's available. I hope you had some religious education. If so, before you act precipitously, consider what Slate's David Plotz discovered when he blogged the Hebrew Bible: "God loves a cue-ball, baby!"