A Marriage Hits a Rough Patch
Hubby's new beard rubs me the wrong way, but he refuses to shave!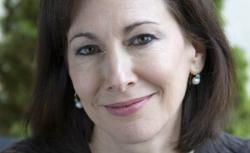 Get Dear Prudence delivered to your inbox each week; click here to sign up. Please send your questions for publication to prudence@slate.com. (Questions may be edited.)
Dear Prudence,
I have what seems to be a petty problem, but it's really becoming an issue in my marriage. My husband and I have been together for almost 20 years and have three kids. We are well-educated, have satisfying jobs, and still enjoy each other's company, with one exception. He has recently grown a beard. In years past he has occasionally had a beard for a short while, and each time after a few weeks he's gotten rid of it, to my relief. I hate it. I don't find it attractive, and more importantly I hate the way it feels on my skin when we kiss or do anything more intimate. This time, he's refusing to shave and has made this beard into a "love me, love my beard" situation. I finally told him not to even try to kiss me until he shaves. This led to a huge fight, and we're barely speaking. I can't help the way his beard physically makes me feel! Help!

—Close Shave

Dear Close,
Where are those crazed Amish beard cutters when you need them? It makes no sense that you and your husband are both bristling with indignation and your marriage is on a razor's edge over some facial hair. I don't hate beards, but generally I prefer the clean-shaven look. My husband has had a beard all his adult life. When we were dating I once asked, "So, have you ever considered shaving off your beard?" He answered, "No," and that was the end of that discussion. Partners should be sensitive to the visual and tactile effect they have on each other. But one spouse is entitled to make a reasonable style choice that doesn't fill the other with joy. Your "It's me or the whiskers" approach is not working, so you should do an about-face. Apologize for escalating this disagreement, then say something like, "I can't exactly say your beard is growing on me, but since it is growing on you, and I love you, I'm going to try to love it." As a favor, ask that your husband get his beard professionally trimmed occasionally and that he wash it with a good quality shampoo and conditioner. All that may soften his rough edges and get you to again enjoy being close.

—Prudie
Dear Prudence,
I didn't have a father when I was growing up due to my being the result of a long-term affair. Finally, when I became a teenager I met my half siblings and their mother. They have all accepted me, and I am grateful for our relationships, which have continued even though my father died a few years ago. At the same time, I always held a grudge against my mom for doing something so immoral, even though she was always there for me. My mom told me what she did was wrong but that you can't help whom you love. I am now a single woman in my 20s. I work for a great company and have a good work ethic and positive morals. Yet for the past three months I have been having an affair with a married co-worker. This is so wrong, but the connection we have is so much more than I have ever dreamed of experiencing. I feel disgusted with myself and cry constantly about the situation. Still, I can't bring myself to stop seeing him. He tells me he loves me and contemplates leaving his wife. (They have no children.) I love him but could never live with myself if I broke up their marriage, especially after the heartache I endured as a child. Please help me do the right thing before it's too late.

—Hopeless Love
Dear Hopeless,
Because you are the child of infidelity does not mean you are condemned to repeat it, unless, in the face of your own epic, forbidden love, you now say, "I guess my mother wasn't such a hussy after all. It's true that you just can't help whom you love." Your mother was right that we all can be slaves to our emotions, though she was wrong to decree that there's nothing you can do except indulge them. But that's exactly how you sound. You want this man, but you couldn't bear to actually have him. You have never experienced such soul-stirring connection, yet you weep with disgust. There's nothing I can say that will make the situation less painful—it's up to you to conclude that as thrilling as all the sex, conversation, and subterfuge has been, you're going to stop. It's as simple as declaring, "You're married and I'm not going to see you anymore." Try shifting your focus to the practical: You have launched a promising career; it's not going to be enhanced by having an affair with a married co-worker. Because of your mother's choices, you grew up longing for a man you couldn't have. Consider talking about this with a counselor so that you don't spend your life searching for more of the same.
Dear Prudence,
Recently, I was in a group job interview for a new position, along with an old colleague of mine. We worked at a bank together when she was still in college. About a year after she started, she was fired and arrested for stealing cash. Because she had no criminal history and cooperated with the police, she was given a deferred prosecution, which meant no plea was entered and at the end of her probation, if all terms were met, the charges would be dropped and her record expunged. She met the terms and now has a clean criminal background. At the time of the theft she was a struggling college student with personal problems, and I'm glad that she was able to move forward. In the job interview she was brilliant and became one of three candidates, myself included, who got invited to a second interview. I feel she could shine even more one-on-one and potentially take this job away from me. Opportunities like this do not come along often. If I share what I know with the company, how do I convey that I am telling them not only because she is major competition but also because I am looking out for the company's best interest? Is it within my rights to warn them about this girl's past?