In Love With the Nanny
In a live chat, Dear Prudence advises a woman whose ex has fallen for their sitter.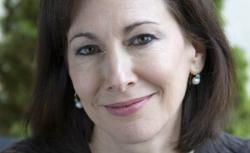 Emily Yoffe, aka Dear Prudence, is on Washingtonpost.com weekly to chat live with readers. An edited transcript of this week's chat is below. (Sign up here to get Dear Prudence delivered to your inbox each week. Read Prudie's Slate columns here. Send questions to Prudence at prudence@slate.com.)
Emily Yoffe: Happy New Year! I look forward to the 2012 dilemmas.
Q. Dating the Nanny: Over Christmas my ex-husband Matt confessed his love for Maggie, the nanny we hired shortly after our divorce. Maggie worked for us for three years, until she graduated in June. Our kids adore her. I came to trust and love her. Matt tells me they slept together twice before June and "battled some powerful feelings" for one another before that. They began dating in June, and now he could see himself marrying her someday. I feel like Matt kicked me in the stomach. I cannot imagine watching him and Maggie as a couple. In fact, I never want her around my kids again. At the same time, I know Maggie loves our kids. And Matt seems to genuinely love her. I'm happily remarried, and I don't want him to be lonely. I'm just not sure I can overcome the sense of betrayal I feel. My sister pointed out that I couldn't ask for a better woman to be around my kids, but I feel like all the good things I knew about Maggie are false. Can you give me some advice? Am I being too hard on them?
A: It's time to rent The Sound of Music and have the entire family watch this schmaltzy movie about falling in love with the nanny. And wasn't that TV show The Nanny about the same thing? At least you didn't mention that Maggie sounds like Fran Drescher. You plainly state that Maggie came into your children's lives after the divorce. This means your husband wasn't sneaking into the playroom while you were still married in order to have a time out with Maggie. I don't understand why it is so impossible for you to envision this woman who has done a superb job with your children eventually becoming their stepmother. Is it because you're a snob? Your husband and Maggie are both single adults who've fallen in love. Your kids adore her. All this sounds like a good thing. I assume when you remarried, your husband didn't say he felt kicked in the stomach because it seemed like such a betrayal for you to find love with an insurance executive. Your sister is right—be happy for everyone and offer your congratulations.
Dear Prudence: Annoying Little Genius
Q. Thank-You Card for Receiving Junk: For last Christmas my stingy aunt gave me a 2009 calendar. The year before, she gave me a video tape of some TV show she recorded years ago when people still used VCR. She wanted to give me socks for my wedding gift but my uncle intervened and thankfully we got nothing instead. For as long as I can remember she's picked up any old, useless thing around the house, wrapped it, and given it to us as birthday and Christmas gifts. No, she's not in financial trouble, she's just stingy and doesn't like to put any thought into gifts. My mother still insists on thanking her, but I disagree. Who's right here—do I still need to thank my aunt?
A: But these should be such fun thank-you notes to write! "Dear Auntie, I agree 2009 was a very good year and I look forward to reliving it with your thoughtful calendar." "I, too, mourned when Matlock when off the air. Thank you for this vintage recording which I will treasure." Whenever you get in a "worst present ever" discussion, be grateful that your Auntie has given you a lifetime of winning material.
Q. Deck the Halls (Literally): My 12-year-old son—an overall decent kid—ran into and broke my brother-in-law's very valuable Tiffany-style lamp over Christmas. My family doesn't over-value material items, but this is a killer. He had the lamp for over 30 years (it was an antique when he purchased it), it predates the birth of their children, many of our family portraits are taken with it in the background ... everybody is mourning. So now what to do next? My husband says to "buy him a new one," but he really doesn't get it. First of all, it's going to cost a couple of thousand dollars (I'm looking into insurance now) but—more importantly—it is emotional. If we ran over their golden retriever, we wouldn't just run out and buy a new one. Advice for us? I'm trying to avoid tension in a (usually) loving family.
A: Presumably your brother-in-law has homeowner's insurance to cover the cost of such mishaps. If the Tiffany-style lamp was extremely valuable (although presumably less so than an actual Tiffany lamp) he may have even have had a rider on it. Your son needs to express his deepest apologies in writing or in person for the accident. Then you need to have a discussion with your brother-in-law about whether his insurance company is providing replacement cost for the lamp. You then could offer to pay the deductable and say you will begin the search for a similar lamp. Of course it's painful to lose a valuable and treasured object, but surely your brother-in-law is not recommending your son spend a little time at a supermax facility to curb his anti-social tendencies.