The #NotAMovie Challenge
To Cleaver by Half. Gerunding Gerald. The Girl With the Unfortunate Toes. Tweet us an imaginary movie title and you might inspire a new They Might Be Giants song.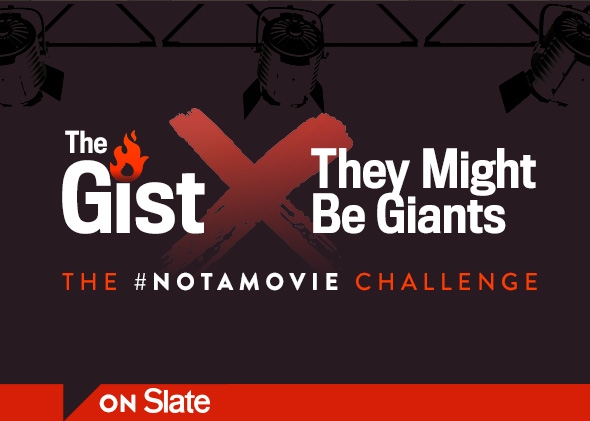 Listen to the Contest Announced on The Gist:
It's finally time for The Gist's #NotAMovie Challenge! They Might Be Giants and The Gist need your help with naming one of the band's upcoming Dial-a-Song releases.
From now until April 6, tweet titles of imaginary movies to @slategist using the hashtag #NotAMovie. TMBG will join us to review the entries—and return in a month or so to debut the theme song to this imaginary movie.
So get tweeting your titles like "The Archipelago of Envy." "Gerunding Gerald." "The Meyer Approximation." "Da Swagga Thief," "Your Secret Uncle," "The Aforementioned," "Sweetie, I've Subtweeted the Youngins," "Wonton Desires," "Unscrupulous Comportment," "The Chronicles of Houston," "Trigger Warning" ... we seriously can't stop coming up with these.