The A-hole in the Mirror
On being that guy.
It shouldn't be hard to do. After all, it's a memory that comes rushing unbidden to the forefront of your consciousness at the most inopportune of moments and prevents you from doing anything else but acknowledging the fact that, in whatever horrible situation you are now being forced to recall, you were an asshole. For those of us who are assholes by habit rather than circumstance, there's a vast storeroom of these experiences with which to grapple; the only bit of novelty on these occasions is discovering which random selection your bastard brain has chosen to bring forth. You may have been a drunk asshole, you may have been an insensitive asshole, you may even have been an accidental asshole, but there is no getting around it: You were an asshole.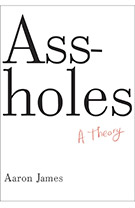 I offer you my most sincere sympathies. Though I am an unrepentant asshole, that doesn't mean I am somehow immune to the cringe. Indeed, sometimes I spend my entire day in a near-catatonic state of shame and regret. What I mean by unrepentant is that I continue to be an asshole, I don't take proper steps to prevent being an asshole in the future, and sometimes I am actually aware that I am being an asshole in the exact moment that I am being an asshole. I have spent more time than I care to remember explaining why "gender essentialism" is a theory absurd in its very conception to women who have spent years studying—and living by—the ideals of feminism. After a friend lost a not-insubstantial amount of money on a risky but tenable proposition, I passed the better part of a week forwarding him various spam come-ons, with the subject line: FW: Investment Opportunity! Naturally, I cc'd a large group of our acquaintances in such a jovial manner that it seemed churlish for the mockee, surely heartsick, to call me out. I once went three hours listening to someone very close to me describe, in choked-up detail, the end of a relationship that had lasted six years, which coincided with her being laid off from her job. When she finally dried her eyes and asked how things were on my end, all I had to say was, "Oh, same old, same old."
In short, my bloated sense of entitlement will overcome my massive collection of insecurities every single time. Yes, I am that kind of asshole. You know someone like me. You are inexplicably friends with someone like me. Perhaps you have, on one or two regrettable occasions, been someone like me.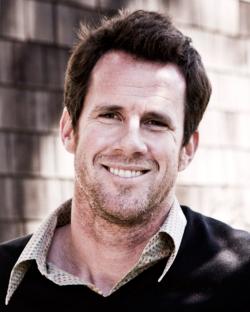 Assholes: A Theory
author Aaron James
Photograph by James Hammack.
For we are all the asshole every now and again. It's just a question of degree. For an asshole of my caliber, there is, I am sorry to say, no chance for redemption. (The fact that I am actually claiming superiority in the arena of assholery proves, I think, what an asshole I actually am.) But the beauty of these two light-hearted yet thought-provoking books is that they identify the characteristics that make us, however involuntarily, assholes. Our capacity for love and compassion—the better angels of our nature, as it were—is what we like to think makes us special as a species, but without the other side of that coin, we would, in fact, be only angels. It is being an asshole that rounds out the whole flawed condition of our existence. It also keeps things interesting.
Still, let me offer this: If you know you've been an asshole, you're actually less of an asshole than you think you are. Whatever terrible torments you recall with fingers pressed fiercely to your face, the very act of acknowledgment means there's more good in you than you really comprehend. Unless you're a total dick, in which case no book is ever going to help.
MYSLATE
Alex Balk is a co-proprietor of the Awl.