Net Neutrality's End Is Creating a Lot of Confusion About the Future of the Internet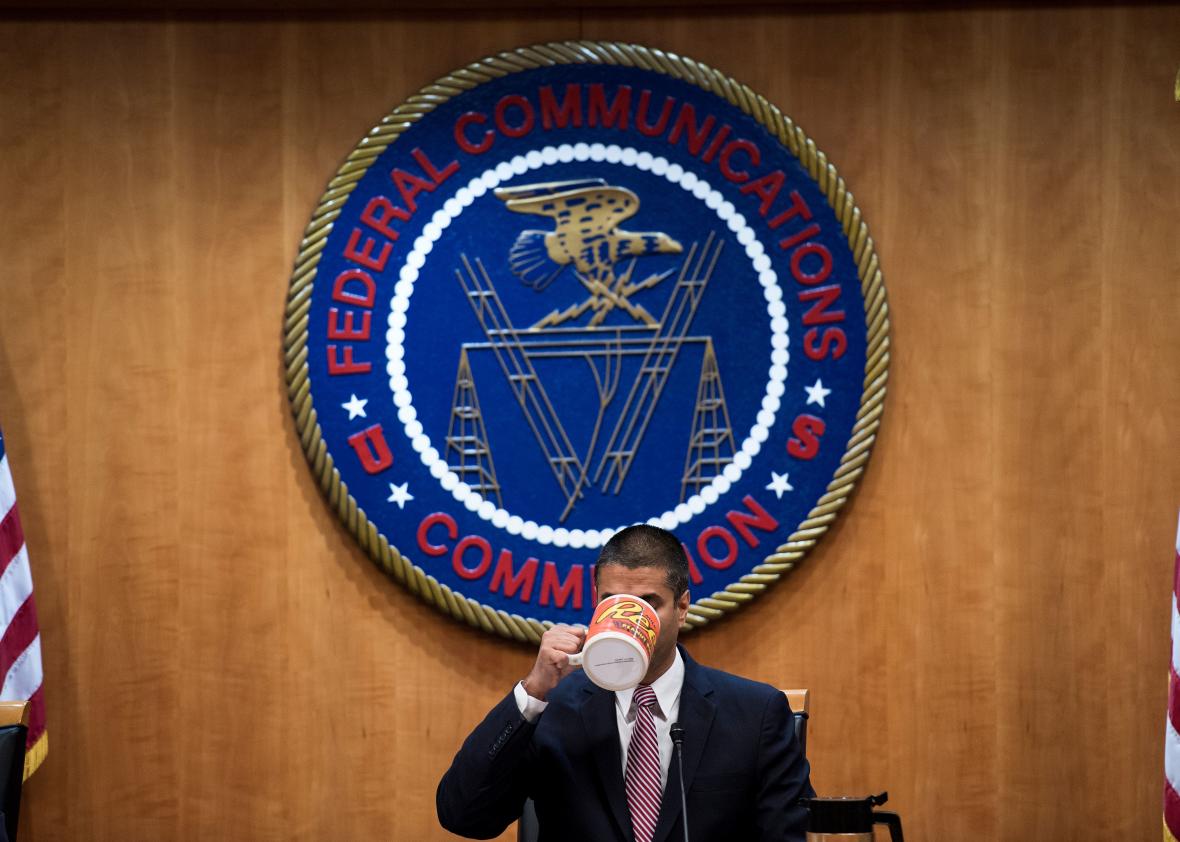 After the FCC voted to repeal net neutrality regulations on Thursday, reactions on Twitter were strong. Many despaired about the possible end of access to a free and open internet, while others urged neutrality supporters to not give up the fight by calling their representatives in Congress and keeping an eye on the various state governments and advocacy groups that are planning to sue the FCC.
BREAKING: The FCC just voted to dismantle #netneutrality. This represents a radical departure that risks erosion of the biggest free speech platform the world has ever known.

— ACLU (@ACLU) December 14, 2017
The FCC's decision to abandon its traditional role in protecting an open and free Internet will go down as one of the biggest mistakes in Internet policy history.

We will fight in the courts, in the states, and in Congress to restore #NetNeutrality.

— EFF (@EFF) December 14, 2017
Hyperbole and misinformation were in full force as well. One of the most common fears was that consumers were going to have to pay extra fees to access certain websites.
Twitter: $14.99/month
Snapchat: $9.99/month
Youtube: $19.99/month
Netflix: $9.99/per movie
Google: $1.99/per search

If you don't want to pay extra for your favorite sites you need to be supporting #NetNeutrality

— banksy (@thereaIbanksy) December 13, 2017
Thank god they repealed net neutrality I mean who doesn't want to pay more to use their favorite web sites or to have them blocked. Freedom of speech what's that? #ThanksTrump

— Corey (@Big_CRen) December 14, 2017
How many egg accounts, cyber-stalkers & fake profiles are going to exist to harass Twitter users when they have to actually pay to do that? Maybe #NetNeutrality isn't so bad. 🤷‍♀️

— Britt McHenry (@BrittMcHenry) December 14, 2017
Even before Thursday's vote, people were warning that you may have to pay an itemized fee to access sites like Twitter if net neutrality ends. While technically possible, this scenario is highly unlikely. The initial debate over net neutrality during the Obama administration concerned regulations protecting websites. Based on prior discourse, there is little to no precedent for the idea that customers would be charged more to reach a particular site. Internet service providers, if they do change their policies after the repeal of net neutrality, are more likely to charge websites themselves higher fees to reach consumers. This dynamic could end up prioritizing more established sites that can afford higher connection speeds, while putting smaller sites at a disadvantage if they don't have the requisite funds.
Another prevailing sentiment was that much of the population would be losing internet access, perhaps in the next day. Some Twitter users wrote impassioned farewells to the internet—some of which may have been in jest—and even warned that we may return to a less-technologically advanced era.
As Slate technology reporter April Glaser wrote, "It's unlikely that the internet will change dramatically overnight. Instead, you may start to notice some differences gradually." Rather keeping watch over your internet access, it would be more productive to try to observe how quickly certain sites are loading compared to others. Are the bigger sites like CNN or Google loading faster than the ones for your local paper or community organizations?
While it's difficult to discern whether these Twitter users were genuine or just trolling, it's important to know what's really at stake in the net neutrality debate.
Future Tense is a partnership of Slate, New America, and Arizona State University.