Should We Worry Apple Offered to Assist the FBI with the Texas Gunman's Case?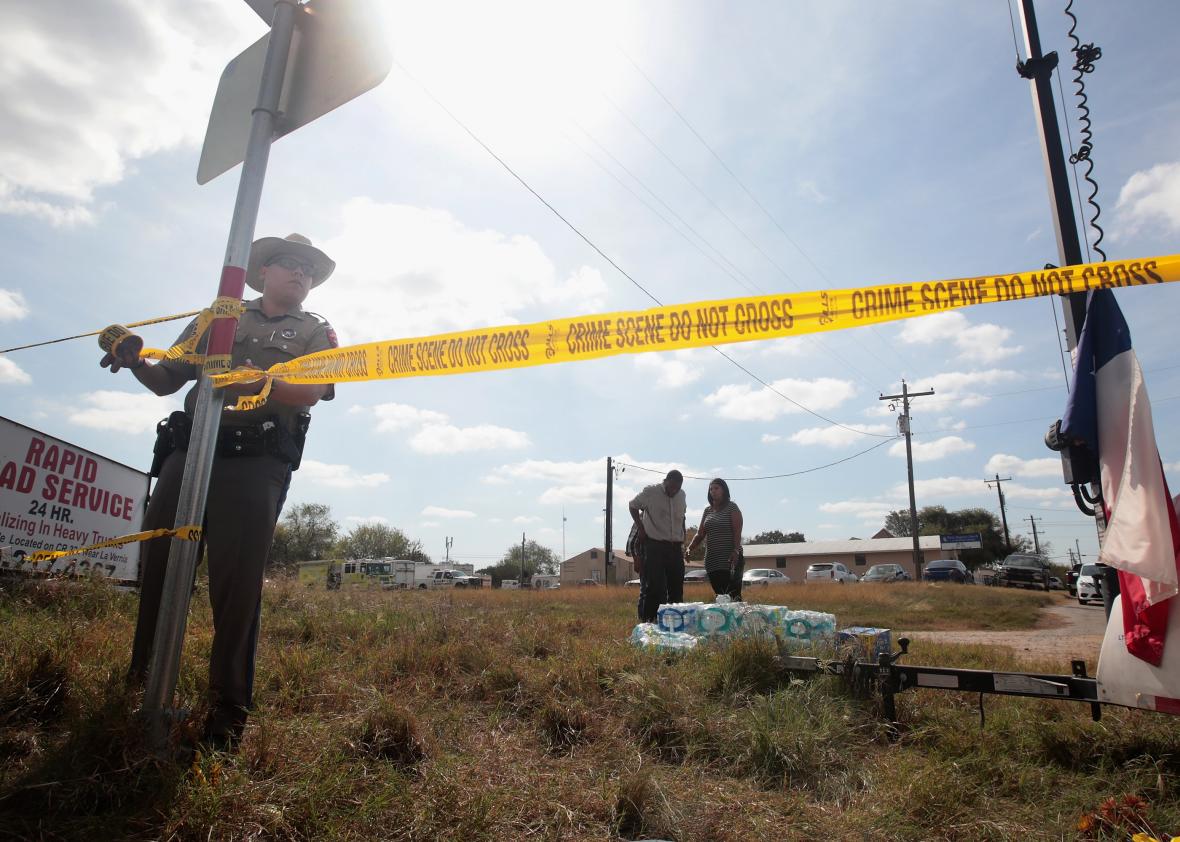 The FBI may be looking to face off again with Apple over encryption.
In 2016, the FBI and Apple fought a lengthy legal battle over breaking the encryption on an iPhone belonging to Syed Farook, one assailants in the 2015 San Bernardino office shooting. This time, the conflict comes the wake of Sunday's mass shooting, in which Devin Kelley opened fire in a Texas church and killed 26 people.
In a press conference on Tuesday, FBI special agent Christopher Combs, who has been leading the investigation, said that the bureau was unable to access Kelley's phone. Combs sniped at the tech industry by noting, "With the advance of the phones and the technology and the encryptions, law enforcement … is increasingly not able to get into these phones."
Combs was likely referring in part to that tussle between the FBI and Apple after the San Bernardino shooting, in which the bureau tried to compel the company to create a software that would do away with the iPhone's security protections. Apple CEO Tim Cook said of the request at the time, "The same engineers who built strong encryption into the iPhone to protect our users would, ironically, be ordered to weaken those protections and make our users less safe."
The bureau was finally able to break the encryption without Apple's help.
Though Combs refused to disclose the model of the Kelley's phone, The Washington Post reported that the device in question was in fact an iPhone. Apple also released a statement in response to the press conference, which was obtained by Buzzfeed:
This comment struck some as odd given Apple's staunch refusal to comply with the FBI's decryption requests in the past. Did this signal a shift in the company's approach to assisting law enforcement?
Not really. Kevin Bankston, director of New America's Open Technology Institute, wrote in an email to Slate, "There's a lot that Apple can do to help an investigation short of what was asked of it in San Bernardino—for example, responding to legal process to provide data out of suspect's iCloud back up, or advising police on how they might get into the phone (without Apple undermining its own encryption) …" (New America is a partner with Slate and Arizona State University in Future Tense.)

Reuters reports that the FBI did not request Apple's help with accessing the iPhone in the crucial period immediately after the massacre, during which time the company could have advised that investigators use Kelley's fingerprint to unlock it. It's unclear if Kelley used touch ID on his phone, but if he did, the bureau only had 48 hours before the device would no longer accept the fingerprint as a pass code. (The FBI declined commenting to Slate for this story, and Apple declined to comment on the record.)
So if there were potential ways for Apple to help the FBI access the shooter's phone, then why did the bureau throw shade during the press conference? Nick Statt in The Verge writes, "The FBI appears to be using this situation as another opportunity to paint the iPhone as antagonist to law enforcement procedures, in an apparent effort to drum up support for weakening tech industry encryption."
The debate over backdoors to encryption has been raging in Washington for a while now. Senators Richard Burr and Dianne Feinstein drafted a bill in 2016 that would require companies to retrieve encrypted data on demand, though it was overwhelmingly criticized.
Plus, as Bankston pointed out, the need to access Kelley's phone does not appear to have been as urgent as in the San Bernardino case. The evidence released thus far indicates that Kelley likely acted alone, whereas officials indicated they had reason to believe San Bernardino shooters Syed Farook and Tashfeen Malik had associates of interest. The FBI later arrested Enrique Marquez Jr., a close friend of Farook, on unrelated terrorism charges.
Though unlocking Farook's phone didn't lead to Marquez's arrest or reveal any contacts with foreign terrorist groups, trying to determine whether there would ever be grounds for Apple to weaken its encryption is a conundrum that keeps some digital freedom advocates up at night. "There could be a case in the future when breaking an encryption could save lives," said Joseph Lorenzo Hall, chief technologist for the Center for Democracy & Technology. "We need to grapple with those questions now."
Hall doesn't think that creating backdoors to phone encryptions is the solution. He thinks looking for alternative ways to access critical information on a suspect's phone that wouldn't require such a drastic alteration to the technology and put everyone's digital privacy at risk is the right step.
As phones become more integrated into how people live their lives, they will continue to serve as valuable windows into the psyches and social circles of dangerous individuals. But what are we willing to sacrifice to look through the glass?
Future Tense is a partnership of Slate, New America, and Arizona State University.