New Zealand and Australia, World Leaders in Pizza Delivery by Drone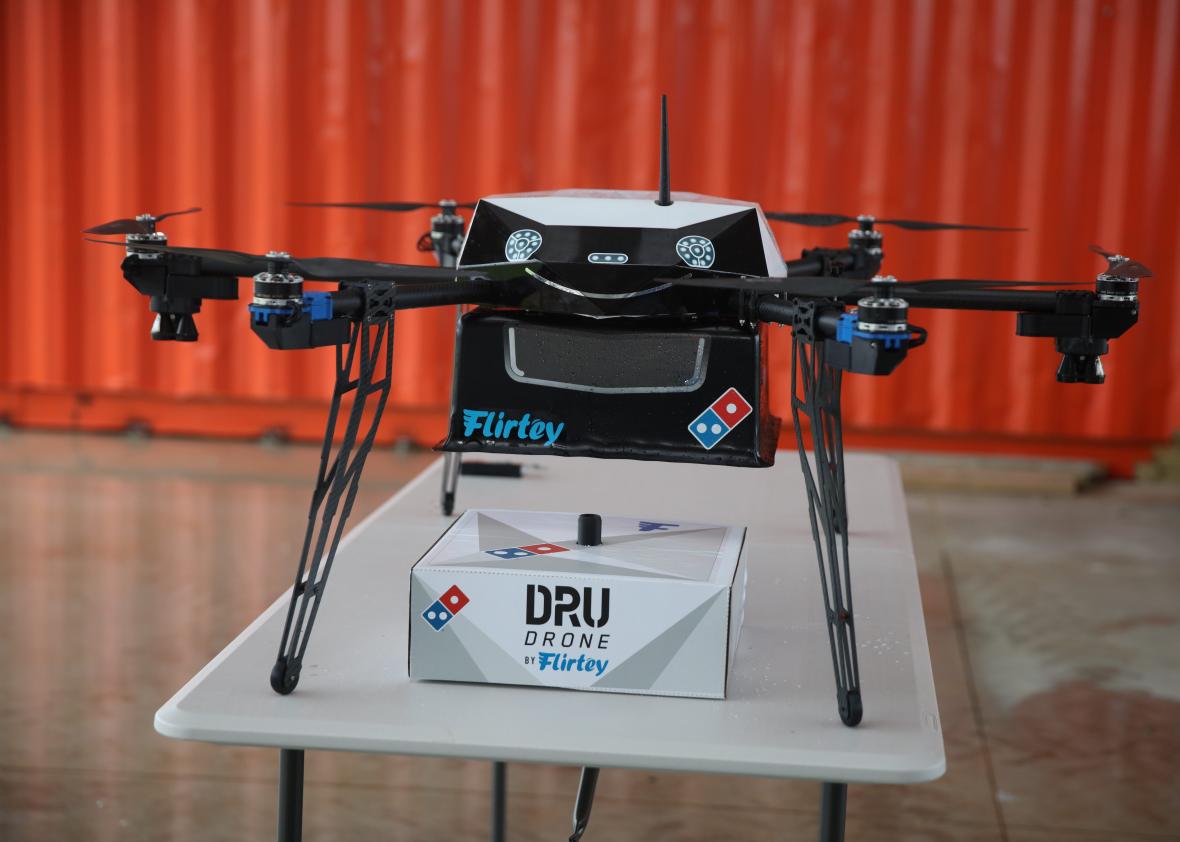 On Wednesday, a Domino's franchise used a drone to deliver a pizza in Auckland, New Zealand.
The franchise, Domino's Pizza Enterprises, is headquartered in Australia and also operates Domino's locations in New Zealand, Belgium, France, the Netherlands, Japan, and Germany. It partnered with a startup called Flirtey to debut the new delivery system that uses a drone called DRU, which stands for Domino's Robotics Unit.
According to the company's press release, the drones will begin delivering pizzas to customers later this year from "a select New Zealand store," though it did not specify the location.
The delivery is pretty cool.
Domino's Pizza Enterprises Group CEO Don Meij says the project is one that will "revolutionize the delivery experience is an achievement that will set our company apart in the minds of customers and change the way delivery is conducted around the world."
OK, so maybe it's not that cool, but this Domino's franchise is really into robotic delivery. In 2014, they tested out the DRU drone's land counterpart, the DRU robotic cart. The Washington Post wrote that the 3-foot-tall bot delivered pizzas in Brisbane, Australia, "at a top speed of 12 mph." The DRU, it added, "drives on bike paths and sidewalks to find the most efficient, fastest route." You just have to hope no one steals your pizza, I suppose.
The U.S. Federal Aviation Administration's newly relaxed rules on small drones for commercial use will go into effect Aug. 29. The FAA guidelines say that drones can be used for deliveries but not across state lines.
Could this mean pizza will soon fill the skies in the U.S., too? According to the press release, "Flirtey is actively hiring drone operators and engineers in both the United States and New Zealand to help Flirtey reinvent the food delivery, medicine delivery, and online retail delivery industries."
Future Tense is a partnership of Slate, New America, and Arizona State University.