The FAA Wants Drone Operators to Pay $5 to Register Their Toys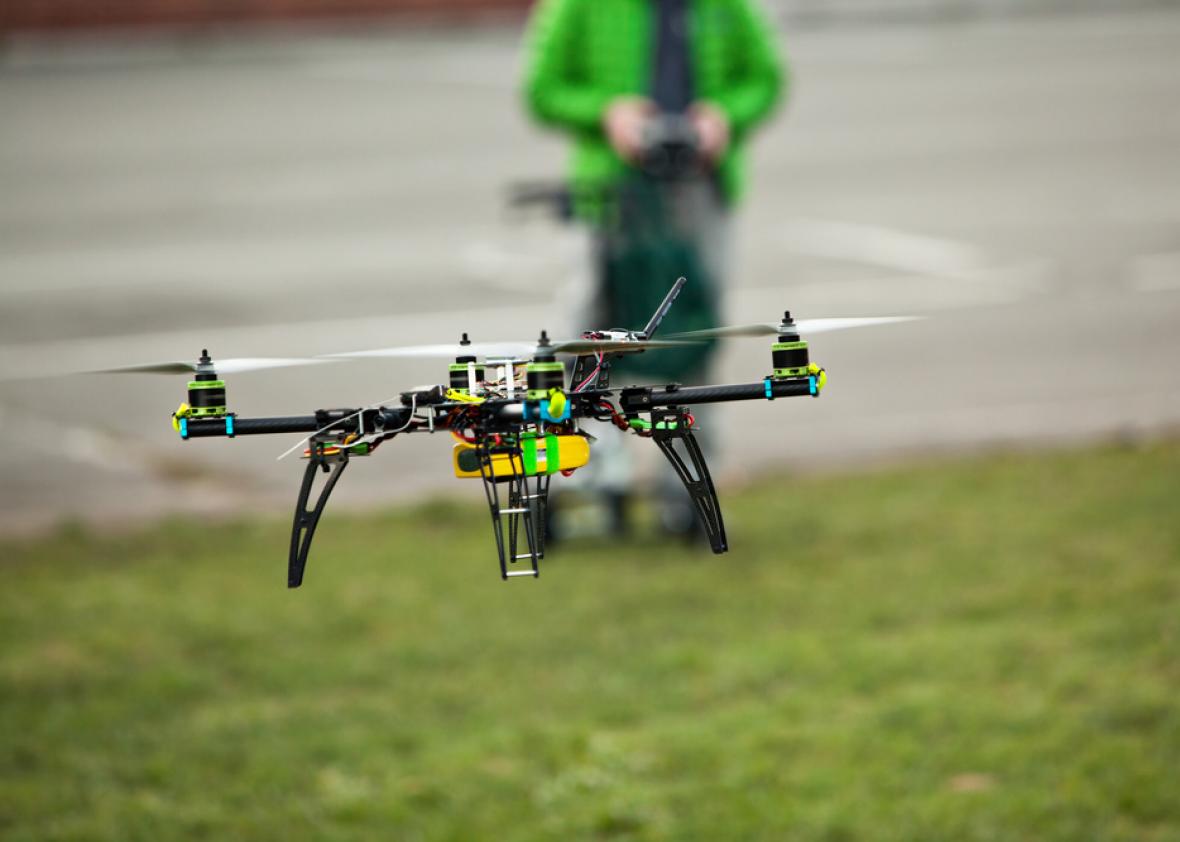 As expected, hobbyists who own and operate drones that weigh between .55 pounds and 55 pounds upon takeoff will be required to register with the FAA or risk a financial penalty and possible jail time for noncompliance. Hobbyist registrants will have to provide their name, address, and email address and will in turn receive a single registration number that they must then mark on all of the drones in their fleet. Registration will be free of charge between Dec. 21, 2015, and Jan. 20, 2016. After that, registration will cost $5.
I'm still working my way through the full registration rules. On first read, though, it appears that the FAA generally followed the advice of its drone-registration task force—with the notable exception of the $5 registration fee. The task force strongly recommended that registration be free of charge, in order to ease the burden of compliance. If the FAA was forced to charge a registration fee in order to comply with existing statutes, the task force recommended that it charge an incredibly nominal fee, something like $0.001.
Outside commenters on the proposed registry were also strongly opposed to a fee. "Many commenters expressed concern that imposition of a fee would only serve to increase the size of the Federal Government and not contribute in any way to the safe operation of UASs," the FAA acknowledged. "Commenters stated that a fee will deter registration and place an unnecessary financial burden on hobbyists."
The FAA acknowledged these objections but noted that the agency is "required by statute to charge a fee for registration services" in order "to recover the cost of providing those services." Perhaps the agency felt that it wouldn't recover its costs by charging a tenth-of-a-cent registration fee. And $5 is not a lot of money. If you can afford to own and operate a drone, you can afford to pay $5 to register with the FAA. But it's not a question of Can hobbyists afford the fee? so much as it's one of Will the existence of a fee, no matter how affordable, make hobbyists less likely to complete the registration process? I think the answer to both questions is yes. I guess we'll find out—the FAA previously announced that it anticipated 1 million drones would be sold this holiday season.
This article is part of a Future Tense series on the future of drones and is part of a larger project, supported by a grant from Omidyar Network and Humanity United, that includes a drone primer from New America
Future Tense is a partnership of Slate, New America, and Arizona State University.