Some Good Advice for the FAA's Drone Registry Initiative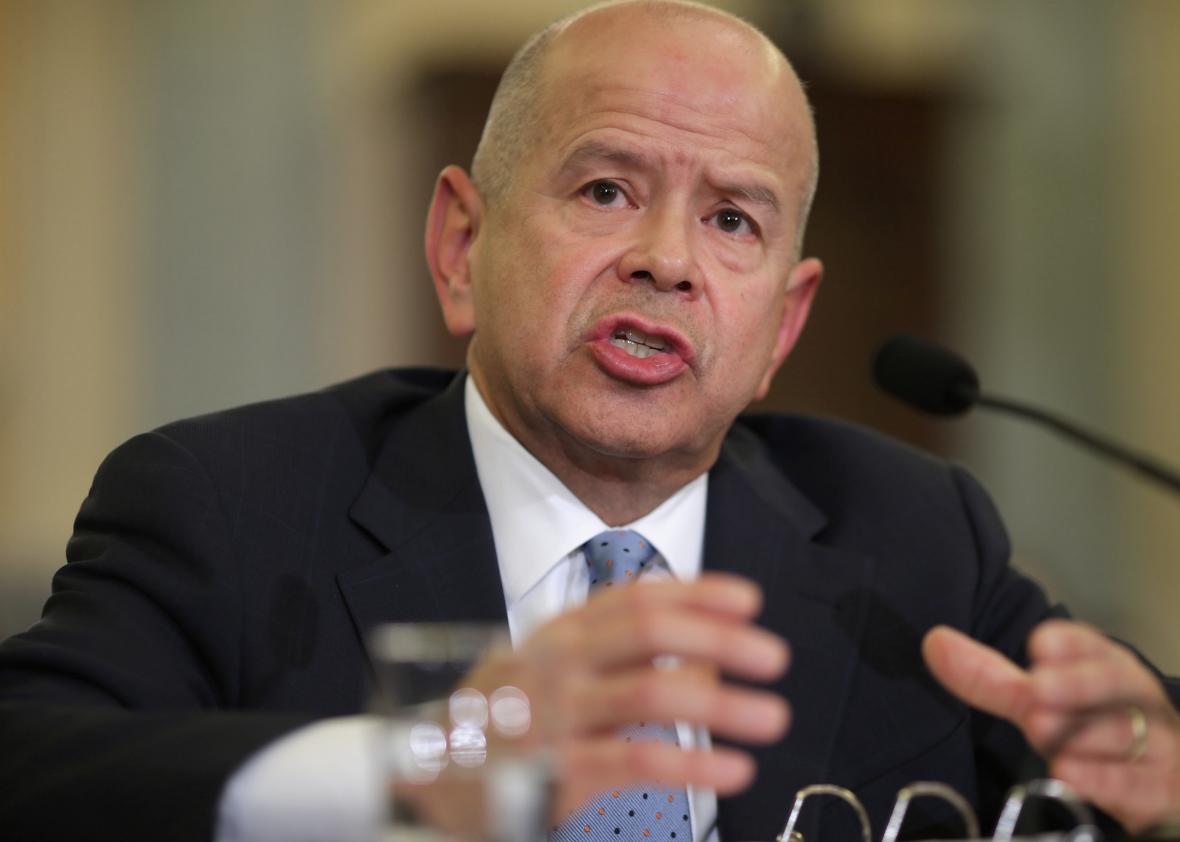 Earlier this year, Federal Aviation Administration Administrator Michael Huerta woke up in a cold sweat. (Dramatization, may not have happened.) Christmas was coming, and hundreds of thousands of drones would soon be sold to novice pilots. If one of these newcomers were to do something stupid, like fly a drone over an airport or crash it into a sports stadium, the FAA would have no good way of tracing the errant aircraft back to its reckless owner. "We need a national drone registry," Huerta shrieked, "and we need it by Christmas. Or else our planet is doomed. Doomed!"
With the stakes thus established, Huerta and U.S. Secretary of Transportation Anthony Foxx convened a task force and charged it with considering what, exactly, that registry might entail: the types of drones that would have to register; how the registration process would work; how much, if anything, registration would cost. On Saturday, the panel delivered its final report to Huerta, and its recommendations are good and sensible, meant to encourage compliance by making the registration process simple and free.
According to the panel's recommendations, drones weighing between 250 grams and 55 pounds would be have to be registered, and their owners would complete this registration process through a website or an app. (The report urged the FAA to "expressly establish a reasonable and proportionate penalty schedule" to punish noncompliance but did not offer any specifics on what those penalties should be.) The task force recommended that the registrant provide her name and address and receive one single registration number that she must then affix to or inscribe on each of her drones. The panel also recommended that before a registrant can complete the registration process, she must affirm that she has received some basic safety information that "could be similar to the existing content in the Know Before You Fly program." If the task force has its way, registration would not cost drone owners a penny; at most, it would cost $0.001.
According to the report, the panel sought "to provide the FAA with a workable solution that met its safety and policy requirements while not unduly burdening the nascent UAS industry and its enthusiastic owners and users of all ages." On first read, it looks like the final report met both of these goals. The recommendations are not binding; the FAA will consider the report alongside public comments and other factors before ultimately deciding what the registry will entail. Still, the FAA would do well to pay it heed. The drone registry as outlined by the task force's report might not save the planet—but it's a significant step toward making the national airspace slightly less chaotic as we move toward our inevitable drone-dense future.
This article is part of a Future Tense series on the future of drones and is part of a larger project, supported by a grant from Omidyar Network and Humanity United, that includes a drone primer from New America.
Future Tense is a partnership of Slate, New America, and Arizona State University.