Why Aren't Any Civil Liberties Advocates on the FAA's Drone-Registry Task Force?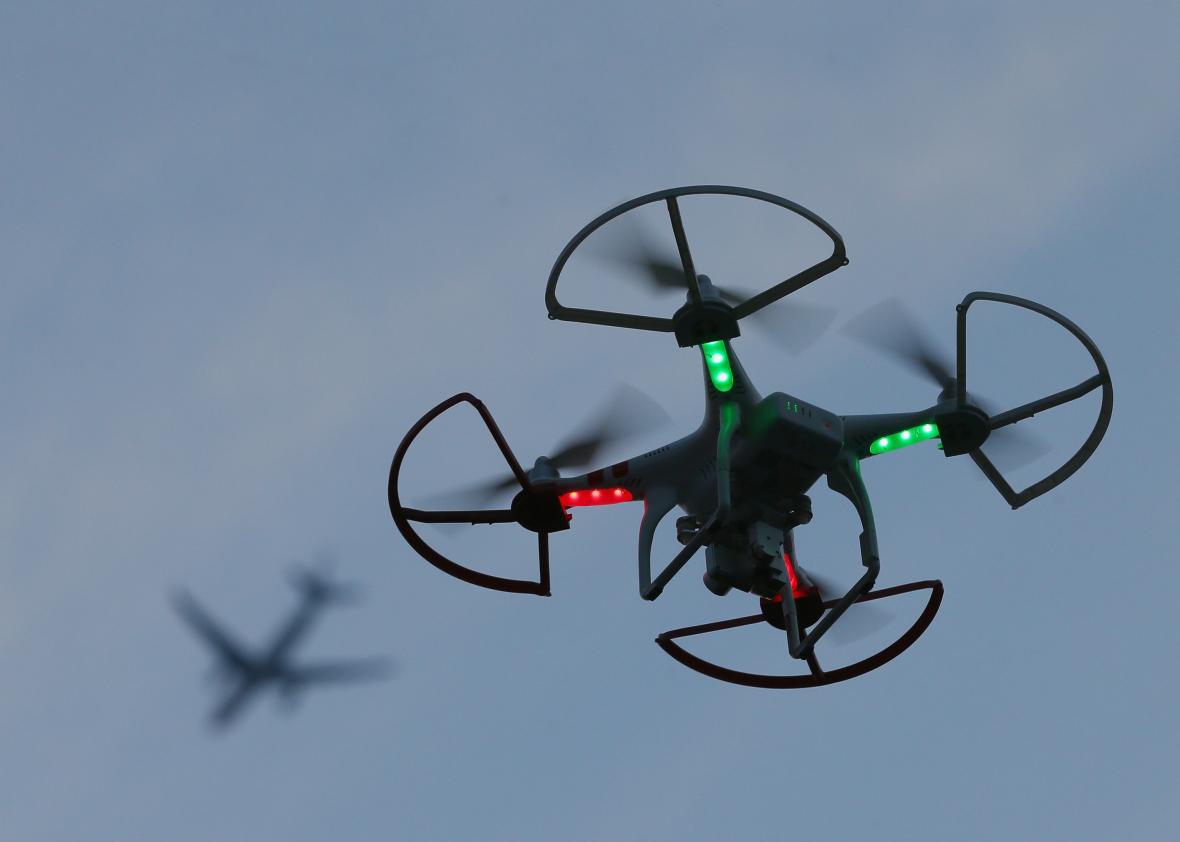 Two weeks after announcing its intent to require mandatory registration of recreational drones in America, the Federal Aviation Administration has announced the names of the people who will be sitting on the task force that will hammer out the details of that registry. The 26-member panel features representatives from professional organizations like the Aircraft Owners and Pilots Association and the Aerospace Industries Association, dronemakers like DJI and Parrot, omnibus tech companies like Google and Amazon, and retailers like Best Buy and Walmart. Absent from the panel? Any civil liberties or privacy advocates who might speak on behalf of the drone-dubious public.
This omission shouldn't come as a surprise. "I think it's not obvious to the FAA that civil liberties groups should be involved, because the FAA largely understands itself as having to balance a safety mandate against restricting innovation," Ohio State University law professor and occasional Slate contributor Margot Kaminski told me in an email. "The makeup of this list reflects that framing."
What would civil liberties types do on the task force? "There are potential civil liberty concerns on both sides of the registration issue: on the one hand, people want to trace privacy violators; on the other, it impinges on spontaneous videography," Kaminski told me.
There's a case to be made for not biting off more than you can chew, and UCLA's John Villasenor has argued in Slate that drone safety laws may indeed help protect privacy, to a certain extent. But going forward I might encourage the FAA to take a slightly more expansive view of its mandate when it comes to drone policies and procedures and the people it chooses to help devise them. The drone-registry task force is top-heavy with people with an affirmative interest in normalizing drone usage in America; people representing organizations that stand to make a lot of money if and when drones become as ubiquitous as pigeons. Though the FAA certainly must get industry and professional association buy-in if a drone registry is to succeed, these groups' concerns and issues are not the only ones that matter.
This article is part of a Future Tense series on the future of drones and is part of a larger project, supported by a grant from Omidyar Network and Humanity United, that includes a drone primer from New America.
Future Tense is a partnership of Slate, New America, and Arizona State University.