Drone U Podcast: What a Greek Mythological Creature Tells Us About Autonomous Systems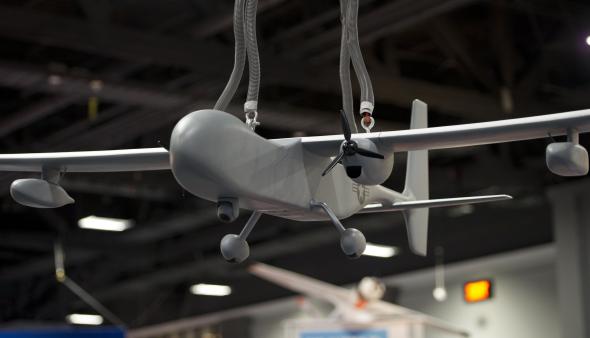 Every week on Future Tense, we highlight a talk from Drone U in which a leading thinker speaks about what our drone future may look like. Drone U is produced in cooperation with the New America Foundation. (Future Tense is a partnership of Slate, the New America Foundation, and Arizona State University.)
This week, Drone U features a podcast from Arthur Holland and Dan Gettinger, founders of the Bard Center for the Study of the Drone. Holland and Gettinger explain why an interdisciplinary center for the study of autonomous technology is absolutely necessary for the future of "drone literacy."
It's easy to get carried away with what drones can do—take this week's flurry of interest in Amazon's PrimeAir, for example—but Holland and Gettinger argue for taking a step back. To productively discuss drones, they contend, the public must be grounded in the historical, ethical, and social dimensions of this technology. What, for example, can studying the mythical Greek harpy teach us about autonomous systems?
Join us on Dec. 11 for the next episode from Drone U.
Future Tense is a partnership of Slate, New America, and Arizona State University.