Join Slate and WWF President Carter Roberts for a Free D.C. Screening of Avatar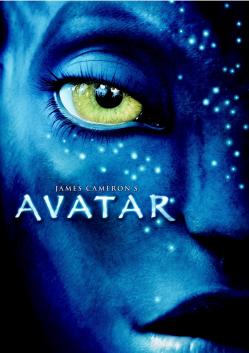 As the president and CEO of the World Wildlife Fund, Carter Roberts is an international leader in the fight to save Earth's great ecosystems. It's no wonder, then, that he admires the 2009 blockbuster Avatar—after all, director James Cameron has said that he hoped Avatar would inspire in audiences "a sense of respect and a sense of taking responsibility for the stewardship of the earth." By watching the environmental degradation of another planet, maybe we can learn how vital it is to protect our own.
Slate, the New America Foundation, and Arizona State University invite you to join us for this event at Washington, D.C.'s Landmark E Street Cinema at 555 11th Street, on Wednesday, July 24, at 6:30 p.m. If you would like to attend, RSVP to Futuretensedc@gmail.com with your name, email address, and any affiliation you'd like to share. You may RSVP for yourself and up to one guest, and please include your guest's name in your response. Seating is limited, so email now to get in on this opportunity to see Avatar in theaters.
This is the fifth installment of Future Tense's "My Favorite Movie" series. Each screening features a leading voice from the realm of science and technology sharing a favored film that can help guide the way we think about the future. Keep an eye on the Future Tense blog and Twitter feed to learn about our all our upcoming events.
Future Tense is a partnership of Slate, New America, and Arizona State University.