Watch Hackers + Activism: A Future Tense Event With Cory Doctorow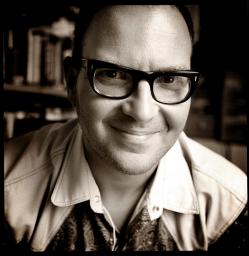 The prosecution and recent suicide of digital innovator and activist Aaron Swartz and the increasingly public actions of the hacker collective Anonymous have brought unprecedented attention to the role of hacktivism in our digital world. Is hacking an effective form of activism? Is it ethical? Is it safe? What rights and responsibilities do citizens have in an increasingly corporatized digital world? What is the future of privacy, civic protest, and community building?
Discuss these questions and more today with prolific author and activist Cory Doctorow and a panel of experts including Ed Finn, director of Arizona State University's Center for Science and the Imagination; Dawn Gilpin, assistant professor at the ASU Walter Cronkite School of Journalism and Mass Communication; and Jade Meskill, co-founder of collaborative workspace Gangplank. (ASU is a partner with Slate and the New America Foundation in Future Tense.)
Tune in at 12:30 p.m. Eastern/10:30 a.m. Mountain time to watch the event live from the Cronkite School.

Panelists
Cory Doctorow is a science fiction author, activist, journalist, and blogger—the co-editor of Boing Boing and the author of young adult novels like Pirate Cinema and Little Brother and novels for adults like Rapture of the Nerds and Makers. He is the former European director of the Electronic Frontier Foundation and co-founded the U.K. Open Rights Group. Born in Toronto, Canada, he now lives in London.
Dawn Gilpin is an assistant professor of Public Relations and Social Media at the Walter Cronkite School of Journalism and Mass Communication of Arizona State University. Her research interests focus on complex systems and processes in communication, particularly in the context of big-picture ideas such as identity, privacy, reputation, issues, and crises.
Jade Meskill is the CEO of Integrum, a group obsessed with team improvement and organizational transformation; and co-founder of Gangplank, a collaborative workspace for creative people and innovative companies in Metro Phoenix.
This post was updated at 12:10 p.m. on Feb. 11 to include the webcast of the event.
Future Tense is a partnership of Slate, New America, and Arizona State University.