Google Crisis Response Team's Interactive Sandy Map Pinpoints Emergency Shelter, Traffic Conditions, and More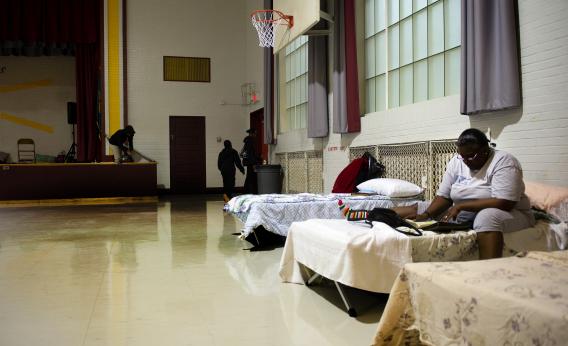 Need emergency shelter? An evacuation route? A better idea of which neighborhoods are safe to venture out to? Or are you just battling cabin fever and want to see a video of your school or workplace submerged in flood water? Either way, Google's Crisis Response Team has got you covered.
As Hurricane Sandy begins to hit the East Coast, Google has created an interactive map of the affected region, allowing users to track the hurricane's path and view region-specific public alerts, traffic conditions, active emergency shelters, and other hyper-local information. The application soups data from American Red Cross, Weather.com, the U.S. Naval Research Laboratory, and the U.S. Geological Survey.
"Some are calling the hurricane 'Frankenstorm' due to its potential mix of both winter and tropical cyclone weather. Regardless of what you call it, we hope that you get the information you need to make preparations and stay safe if you are in the area," the Google Crisis Response said on its blog. "It has the potential to be one of the worst storms the area has seen in decades."
Future Tense is a partnership of Slate, New America, and Arizona State University.