Donald Trump's New Year's Tweet Makes Sense (When Mark Hamill Reads It in His Joker Voice)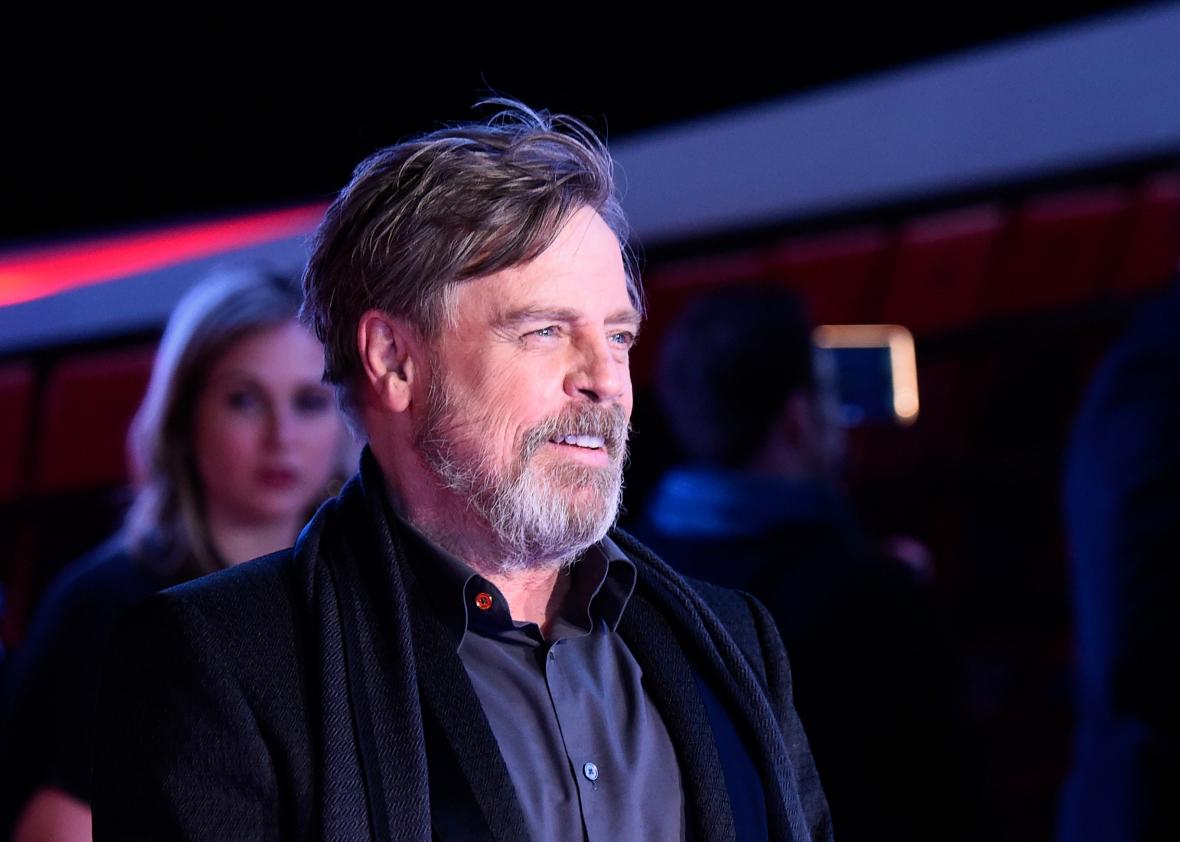 There's a school of thought that says that Donald Trump's Twitter feed is some sort of diabolical master plan to distract the media from the impending doom his administration is bringing. This, to put it bluntly, is nonsense. First of all, as Josh Levin pointed out, Trump also tweets about his own scandals. Mostly, though, it's offensive to attribute some kind of super villain master plan to a man whose concerns are so transparently petty.
But one way of understanding Trump's twitter feed might be to consider the possibility that he sees himself as a scheming, evil mastermind. That's the only context in which Trump's bizarre, paranoid New Year's wishes "to my many enemies" make sense.
Happy New Year to all, including to my many enemies and those who have fought me and lost so badly they just don't know what to do. Love!

— Donald J. Trump (@realDonaldTrump) December 31, 2016
Mark Hamill, who, in addition to his Star Wars work, has been quietly doing excellent voice work as the Joker in Batman cartoons and video games, made the connection, recording Trump's tweet in the voice of the Joker.
And suddenly, it all makes sense—the grandiose notions, the paranoia, the mockery. This is undoubtedly the voice Trump heard in his head as he pecked out the message, and as such, Hamill has provided 2017 with its first great work of political theory. Let's do Bane next!