Taylor Swift's "Bad Blood" Video Has Enough Celebrities to Be an Actual Movie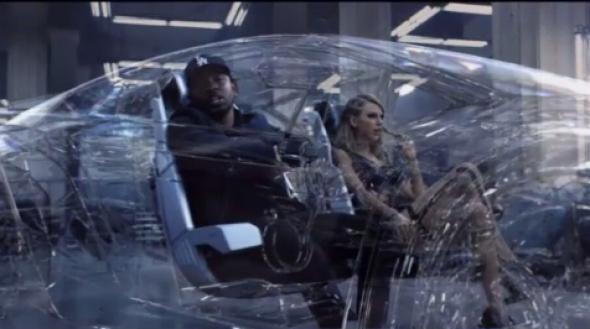 Leading up to its Sunday premiere, we knew Taylor Swift's "Bad Blood" music video would be a cameo-fest of "We Are the World" proportions, with—deep breath—Selena Gomez, Kendrick Lamar, Jessica Alba, Lena Dunham, Hailee Steinfeld, Zendaya, and Cindy Crawford, among others, slated for an appearance. But the video's sheer spectacle is still overwhelming: Over the course of four jam-packed minutes, Swift and her cohort of stilettoed assassins engage in every form of combat imaginable.
Along the way, they pay homage to countless films. Besides the video's Robocop premise, there's its Sin City aesthetic, its nod to Tron's light cycles, and its Kill Bill-like fight in the snow—not to mention its many neo-noir flourishes, the most enjoyable of which is Dunham's "Lucky Fiori" toking on a cigar. Also of note: Lamar, er, "Welvin Da Great," contributes two verses to the track, lending even more exposure to one of music's great cross-genre friendships.