Bob Dylan Announces The Basement Tapes Complete: Listen to a Track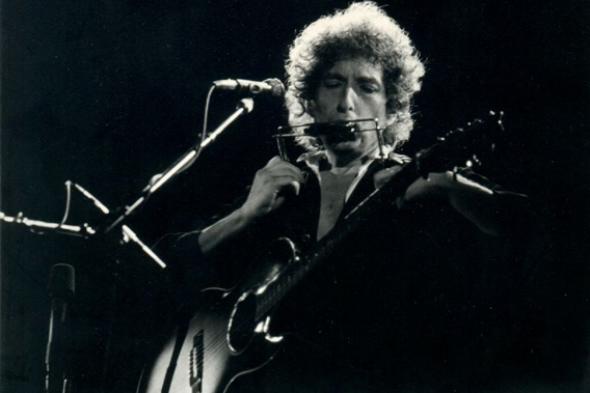 In June 1968, a Rolling Stone cover story written by magazine founder Jann Wenner ran with the headline "Dylan's Basement Tape Should Be Released." The songs in question were a baker's dozen of rough cuts recorded in Bob Dylan's upstate New York home with the band that would come to be known as the Band, but these 13 cuts were just a fraction of the 138 tracks recorded during that spring of 1967. Now, nearly a half century later, Dylan has announced that the recordings will be released in their entirety on Nov. 4 on The Basement Tapes Complete: The Bootleg Series Vol. 11.
Many of the songs trickled out during the late 1960s and the 1970s, but a great number of them never made it onto official albums. A handful appeared on the 1969 bootleg album Great White Wonder, another two dozen on 1975's The Basement Tapes, and bootleg versions of others have circulated among fans for years. The Basement Tapes Complete will include remastered versions of familiar tracks like "Tears of Rage" and "You Ain't Goin' Nowhere" as well as 30 songs that Rolling Stone says "even fanatical Dylan fans never knew existed."
Some of the excitement surrounding the forthcoming release stems from the creative place from which these recordings sprang forth. Dylan and the Band didn't have specific plans to release an album from the material they were creating, and many of the songs were taped as demos for other artists to record. (And they did: Manfred Mann recorded "Quinn the Eskimo," for example, and Peter, Paul and Mary released "Too Much of Nothing.") Guitarist Robbie Robertson spoke of the "absolute freedom" that characterized the sessions, joking that they thought about destroying some of the tapes, Watergate-style.
Luckily they destroyed neither the recordings nor the lyrics—not only for the sake of The Basement Tapes Complete, but also for the forthcoming T Bone Burnett-produced collection of music based on Dylan lyrics from around the same time. As a taste of what's to come, here's an alternate version of "Odds and Ends," via Rolling Stone, followed by the original version.