Listen to the Director's Commentary for Breaking Bad's "Ozymandias"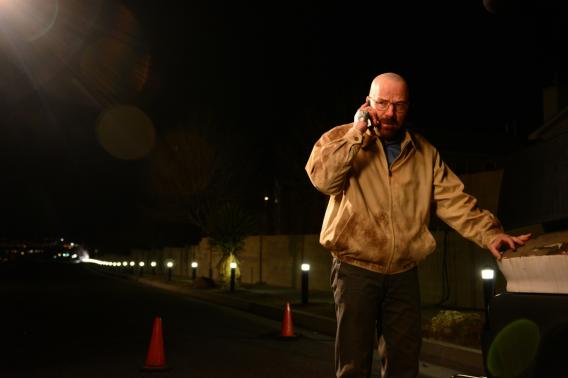 Earlier this week, we noted that director Rian Johnson (Looper, Brick) is great at reaching out to fans, and shared as an example the way he posted his on-set photos from last week's unforgettable episode, "Ozymandias." Now he's gone and recorded a director's commentary for that episode, with /Film's The Ones Who Knock, a podcast about Breaking Bad. (He's done similar free commentary tracks in the past, like his in-theater director's commentary for Looper.)

In sync with "Ozymandias," which you can stream on Amazon or iTunes, Johnson discusses the choices that went into the episode, and describes how many decisions are made by the director versus the writers. He also responds to questions viewers have had this week, about why Todd still wants to cook meth (it has to do with Lidia), and about how many of the hidden details viewers have pointed out online are intentional—e.g., he confirms that Walt is acting when he calls Skylar, but says that he hadn't thought of Emily Nussbaum's interpretation that it's a response to "Bad Fans," i.e., people who are still rooting for Walt (though perhaps the writer, Moira Walley-Beckett, did).

For more—such as why there's a dog in the final shot and how they got such superb acting out of that baby—you can listen to the full episode below.