Download a New Album From Killer Mike and El-P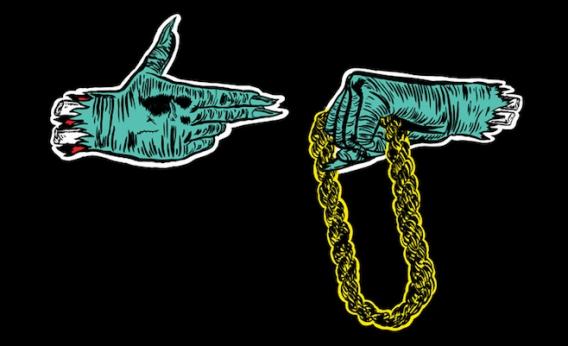 The last album Killer Mike and El-P did together, Killer Mike's R.A.P. Music (which was produced by El-P), was a strong competitor for the best hip-hop album, and even the best album, of last year. Now they're already back with another LP, as the duo Run the Jewels, and you can download it for free below.

We've already heard album tracks "Get It," "Banana Clipper" (featuring Big Boi), and "36" Chain," and the rest of the album follows a similar pattern, with the two rappers trading hard-hitting verses over futuristic beats. For the price of an email address, it's a bargain.
01 Run the Jewels
02 Banana Clipper [ft. Big Boi]
03 36" Chain
04 DDFH
05 Sea Legs
06 Job Well Done [ft. Until the Ribbon Breaks]
07 No Come Down
08 Get It
09 Twin Hype Back [ft. Prince Paul]
10 A Christmas Fucking Miracle