Download a New Track From Killer Mike and El-P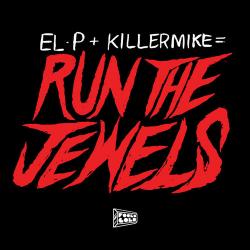 As separate artists, El-P and Killer Mike were responsible for two of the best hip-hop albums of last year—indeed, two of the best albums. On his own, El-P came out with solo album Cancer 4 Cure. He also produced every track on Killer Mike's R.A.P. Music. Both were political, a little old-school, but more than lively enough to make us forget all the time that's passed between now and the golden age they're often referencing.

Their collaboration worked out so well on Mike's album that the two have come together as a duo, called Run the Jewels. On "Get It," their first track as a group, the pair's hot streak continues. Around a hook sampling James Brown by way of Boogie Down Productions, the two trade verses that build on each other. "Any chance for humanity is landing on who's the next up," El-P proclaims in the first verse, before Mike heralds their arrival as the coming of "the new Avengers."

I'm not sure hip-hop needs saving as much as this duo thinks it does—"I'm stuck in a time capsule/ When rap was actually factual," Mike declares, taking aim at fabulists like Rick Ross—but I'm certainly happy to have them around. You can stream or download the track below. Their first album as Run the Jewels is set to drop—for free—in June.