Stream the New Sufjan Stevens Christmas Album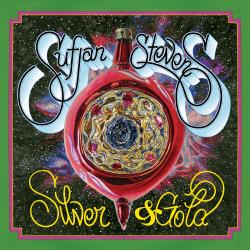 Sufjan Stevens, who has a nearly unmatched fondness for concept albums, records a Christmas EP every year, mixing in old standards with original tunes. The first five of these were collected on Songs for Christmas, a 42-track album that came out in 2006.
The second five have now been released as Silver & Gold, a 58-tracker bringing the entire Sufjan Christmas collection to an even 100 songs. The new album begins with a gentle version of "Silent Night" and the bouncier "Lumberjack Christmas" before veering into a variety of occasionally odd directions. You can stream the entire album here:
And the new, dreamlike, sporadically disturbing video for his take on "I'll Be Home for Christmas" is below. 'Tis the season. Soon, anyway.