Sufjan Stevens Sings "The Star-Spangled Banner"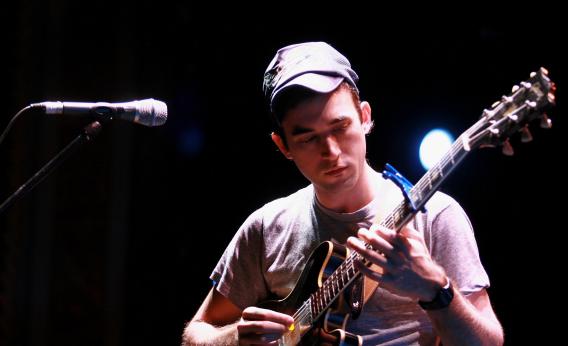 Just in time for the election results, indie songster and 50-states-chronicler Sufjan Stevens has released a striking new version of "The Star-Spangled Banner" for free on his website.
And when I say it's a new version, I mean that. Stevens updates not just the arrangement—adding one of his signature (and not universally beloved) discordant guitar solos—but also changes the melody and the lyrics. He used to play a similar version back on his Illinoise tour, but this is the first time he's recorded it for release.
Advertisement

Though people can read what they will into the timing, Stevens made no indication that the release was a partisan celebration. Posted in the evening, hours before Obama was projected as the winner, the song takes a tone that's surprisingly mournful. The lyrics, too, are a bit ambiguous: After describing a "flag marked with blood" and making Christian allusions to "a man on the cross," the song wonders, "Has it done nothing more, than to drive us apart?"
TODAY IN SLATE
Politics
Smash and Grab
Will competitive Senate contests in Kansas and South Dakota lead to more late-breaking races in future elections?