This Picture Is Worth Twenty Words: Clinton and Aguilera Edition
Welcome back to Slate's caption contest. As always, please keep submissions to 20 words or fewer. Also please no more than five submissions or you will be disqualified. Vulgar captions will be disqualified. Get creative, people!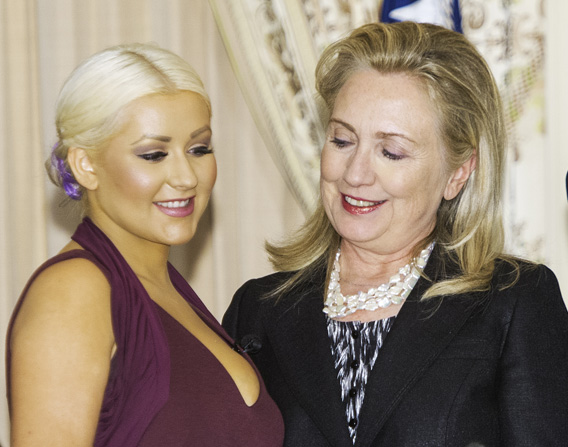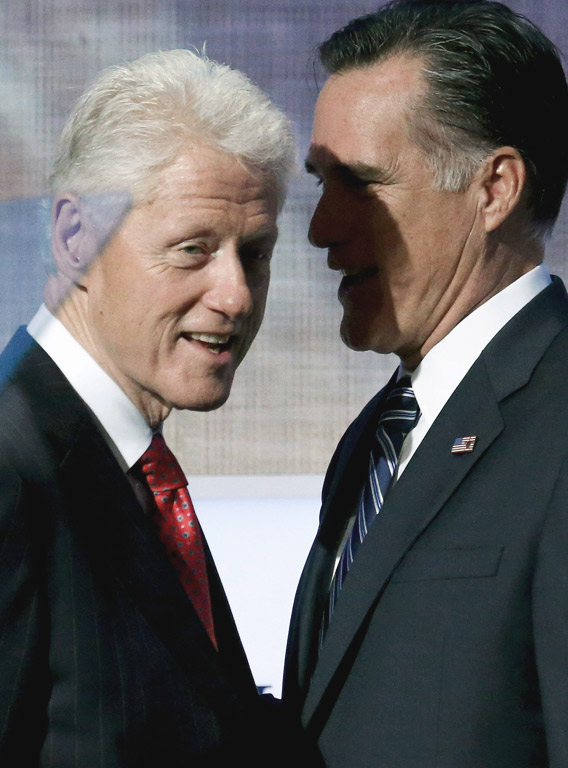 Winner: Phancee A. Shagg
You're lucky I don't tie horndogs to my car roof.

Runner: ganmerlad
Have you ever tasted slow-roasted Big Bird that's stuffed with minced Snuffalupagus and finished with a shallot-truffle glaze?

Original Caption: World Leaders In Politics, Finance Gather For Clinton Global Initiative. Former U.S. President Bill Clinton (L) stands with Republican presidential candidate, former Massachusetts Gov. Mitt Romney at the Clinton Global Initiative meeting on September 25, 2012 in New York City.