"The Simpsons Are Going to…" Every Destination, Over 500 Episodes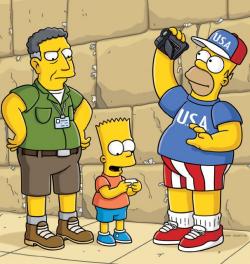 When the Simpsons get kicked out of Springfield during their 500th episode this Sunday, it won't be the first time they've left their wholesome hometown. Over 23 seasons, 499 episodes, and one feature-length movie, the Simpsons have become one of America's most well-traveled families. Since the show debuted in 1989, they've travelled to more than two dozen countries and about two dozen U.S. states. By the end of the season, they will have travelled to all seven continents. The Simpsons are going to Antarctica!

This fact has not been lost on America's first family. The Simpsons have come to feel a bit wayworn in recent years. When travelling to a new destination, they usually announce their itinerary (always in the same cadence, "The Simpsons are going to… [their destination]!", as if singing an old song) with a knowing irony. After 23 seasons, what new territory is left for The Simpsons?

To answer that question, we've assembled the travel map below. Each of the Simpsons' destinations has been filled in with yellow—and marked with icons designating 1) which members of the family travelled there and 2) during which season they visited. You can also click on each character's face to see where they've travelled. Note: Dream sequences—such as the family's visit to Morocco in "Treehouse of Horror II," and Bart's visit to the North Pole in the 22nd season—do not count. Of course, while The Simpsons' fan community has worked together to exhaustively catalog all the family's travels, at least one place could not be definitively located—Springfield.