How Ira Glass Gets People to Talk
The longtime This American Life host on the best way to get interview subjects to open up.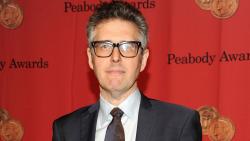 The public radio show This American Life is at once old school and ahead of its time. A weekly hourlong program divided into acts, the show's stock-in-trade are character-driven stories that are long on surprising plot twists.
On its face, a weekly radio documentary program might seem like a holdover from a bygone media era bound inevitably for extinction. But as This American Life founder and host Ira Glass likes to point out, the show's personal conversational style is perfectly suited to the Internet age. Which may explain why the show, now in its 18th year, has added nearly 1 million weekly listeners online through podcasts and streaming to go along with a base radio audience of about 1.8 million.
As This American Life prepares to put out its 500th episode, Glass sat down with Slate's Jacob Weisberg to talk about evolution of the program and how he approaches its most critical ingredient, the interview.
You can watch the second segment of our interview in which Glass reflects on a major milestone: the upcoming 500th episode of TAL. In the third part, he talks about what he believes is the essence of his show and how his parents helped bring that out. And in the final video, Glass explains why TAL is booming as business, thanks in no small part to its growing digital audience.