"We Take the Smell of Broccoli Out of the Air"
Ira Glass on how This American Life stands out from the rest of public radio.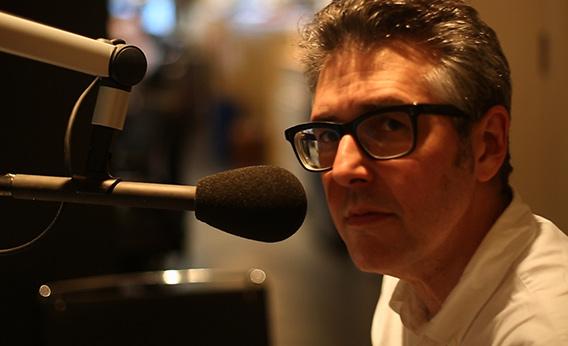 To fans of This American Life, Ira Glass' self-conscious conversational style marks him as something of a radio pioneer. But Glass says when he created This American Life back in 1995, he was merely looking to build upon what his colleagues in public radio already did really well: tell gripping stories about timely topics. What sets the show apart, according to Glass, is that he and the producers of TAL embrace entertainment as a virtue. And they're not afraid to inject their own personal stories into the program.
Glass recently sat down with Slate's Jacob Weisberg for a wide-ranging conversation about everything from what animates TAL to how his parents' disdain for public radio helped shape the show.
You can watch Part 1 of our Glass interview, in which he discusses the art of the interview. In the second segment, Glass reflects on some of his favorite features of the show as it approaches its 500th episode. And in the days ahead, look out for one more excerpt about how podcasting is helping to reinvent his radio program.