Tell Us What You Think About Drones
All month, we've run pieces on drones' risks and rewards. Now, we want to hear from you.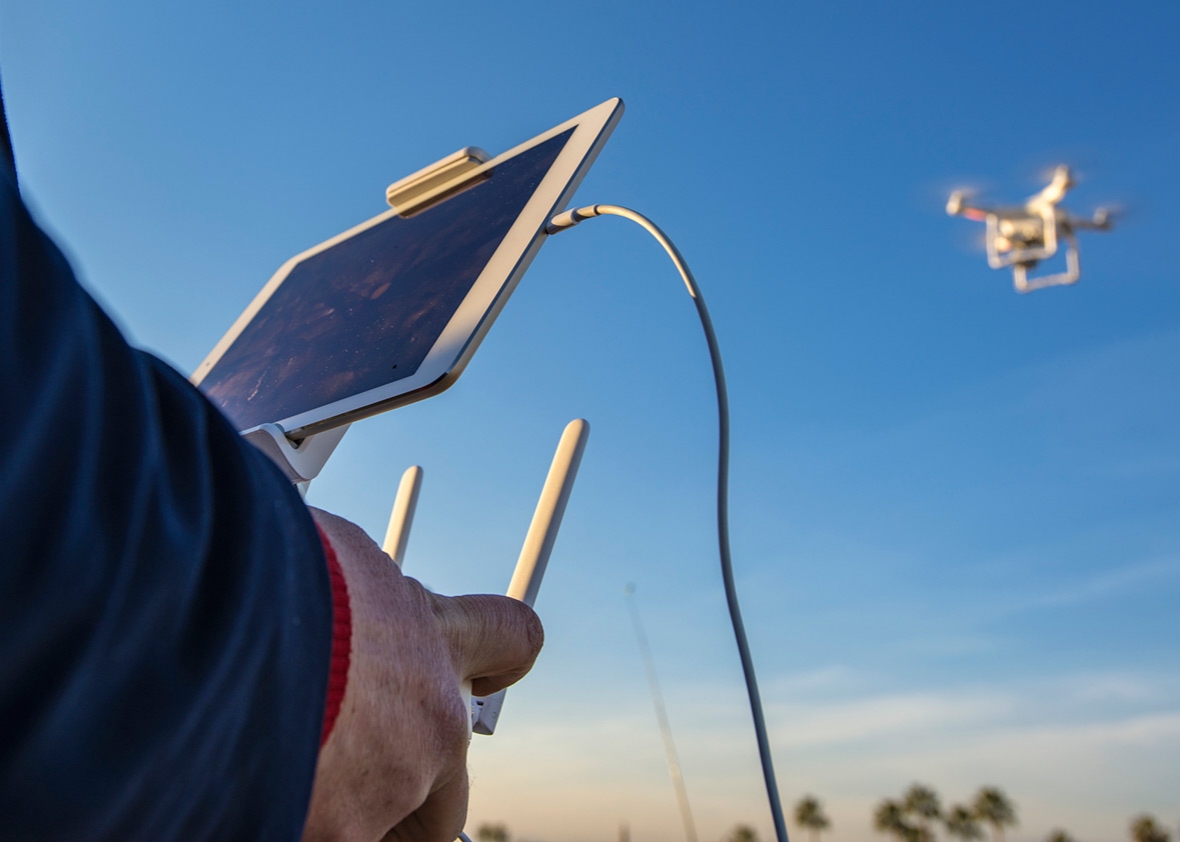 Over the past month, we've published a host of articles about drones as part of our fifth installment of Futurography—a project from Future Tense in which we explore a different technological issue each month. We've seen experts exploring legal ambiguities, challenging common misconceptions, and investigating the best metaphors to help us understand what these things actually are.
With all that behind us, we're most interested in what you think. Where do these conversations leave us? Where do we go from here?
Come back next month for a roundup of your responses. And then stick around for the start of our sixth Futurography unit, which looks into the status of self-driving cars.
Do you think drones are actually creepy? Why or why not?
Do you get nervous if you see a drone in the wild? Or if you haven't—what do you think your response would be?
What concerns about drones seem most overblown?
Should we work to develop more regulations and laws about drones? What should we focus on?
Should we try to limit the power of drone technology? If so, how?
What do you still want to know about drones?
This article is part of the drones installment of Futurography, a series in which Future Tense introduces readers to the technologies that will define tomorrow. Each month from January through June 2016, we'll choose a new technology and break it down. Read more from Futurography on drones: